Trucking tribute to shopper's late father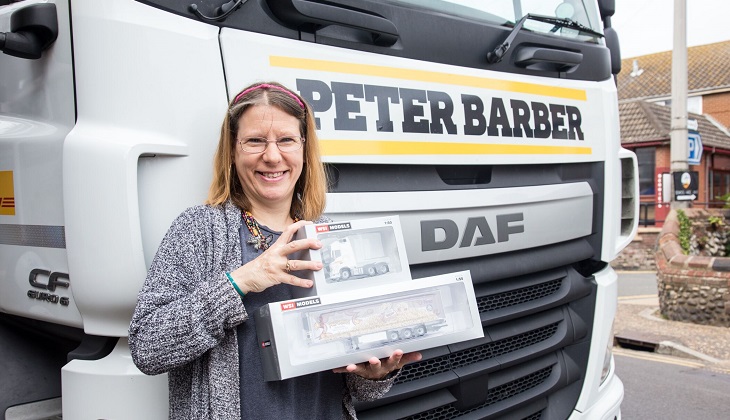 A Norfolk shopper has paid tribute to her late father by naming a Nisa truck after him as part of Nisa Retail's 40th birthday celebrations.
Alice Lightning entered the competition to win the chance to give a truck a name after seeing it on the Nisa Locally website back in May.
As winner, she got to watch as her father's name, Peter Barber, was unveiled on the truck, a Daf CF, outside her local Nisa shop East Runton Stores in East Runton, near Cromer in north Norfolk.
Alice said: "I'm absolutely thrilled. My lovely late Dad worked hard all his life and this is a fantastic tribute to him."
Shopkeeper and Nisa member Steve Bacon said: "It's great that one of our customers, Alice, has won in the name the Nisa lorry competition and such a lovely thing to do in honour of her father."
The Name a Nisa Lorry initiative was launched as part of the 40th anniversary celebrations of Nisa Retail and will see 40 lorries named after Nisa customers and their friends and family who were nominated via an online competition.
We hope you enjoyed this article! For more news, views and reviews on all aspects of the truck driver's life subscribe today.