Volvo launches first all-electric truck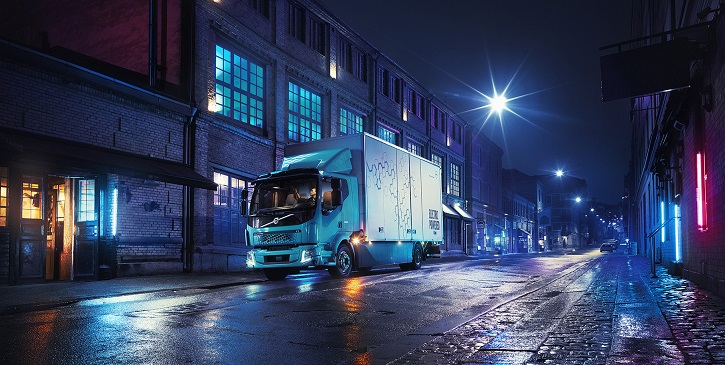 Volvo Trucks has introduced its first all-electric truck for commercial use – the Volvo FL Electric, which is designed for urban distribution and refuse operations, among other applications.
The first trucks in the new Volvo FL Electric range are now entering regular operation with two customers in Gothenburg, the home of Volvo Trucks, with sales and series production of the new model starting in Europe next year. The first two Volvo FL Electric trucks will be operated by refuse collection and recycling company Renova and haulage firm TGM.
"We are immensely proud to present the first in a range of fully electrically-powered Volvo trucks ready for regular traffic. With this model we are making it possible for cities that aim for sustainable urban development to benefit from the advantages of electrified truck transports," said Claes Nilsson, President Volvo Trucks.
Backing the Volvo Trucks offer is the Volvo Group's accumulated expertise in electrified transport solutions. For example, sister company, Volvo Bus, has already sold more than 4,000 hybrid or fully-electrified buses worldwide since 2010, with 2,000 in the UK. The technology used for propulsion and energy storage in the Volvo FL Electric has been thoroughly tried and tested from the outset and is supported by Volvo Trucks' sales, service and parts supply network.
The FL Electric has a range of up to 185 miles on a full charge. Recharging time from empty to fully-charged batteries can be 1-2 hours on a fast charge (DC charging), while a night charge can take up to 10 hours (AC charging).
We hope you enjoyed this article! For more news, views and reviews on all aspects of the truck driver's life subscribe today.