Picture Post: Grampion Continental Scania R730 V8 by Gary Lait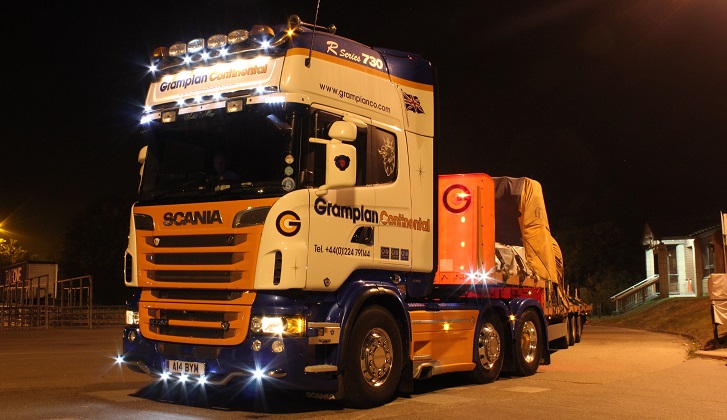 Picture Post: Scania R730 V8 belonging to Aberdeen-based Grampion Continental in its distinctive orange, blue and white livery, pictured at Newark Truck Park by Gary Lait.
Picture Post can be found in every issue of Truck & Driver, on the website and on Instagram. Every picture that is published in the print magazine will receive a £10 high street voucher and the picture of the month will receive a die-cast model truck worth £25.
If you want to submit a picture to Picture Post, please email it to dan.parton@roadtransport.com, and include any information you have on it, such as the model, operator, where it was taken etc.
To subscribe to Truck & Driver, which is published 13 times a year, click here