Company goes green with truck recycling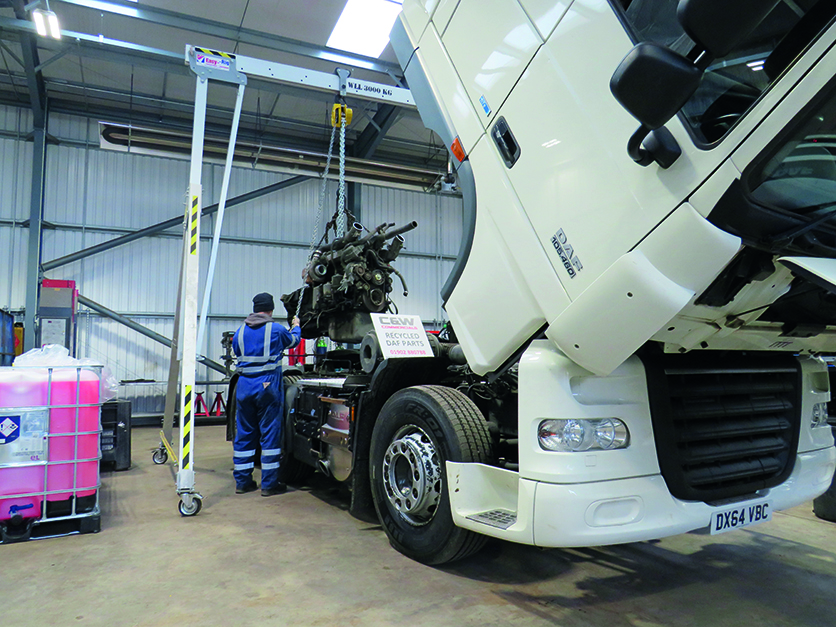 A West Midlands' commercial truck sales specialist is boosting its green credentials while adding a new string to the range of services on offer. C&W Commercials Ltd, based on a purpose-built site in Wednesbury, has just been granted planning permission to dismantle used trucks for the resale of parts. This means that, alongside used truck sales and servicing, the company can now offer good and reusable parts and also dispose of any waste materials in an environmentally-friendly way. Darren Garland, who was promoted from sales manager to director of C&W Commercials in January 2019, explains: "With planning permission granted by Walsall Council, our industry professionals can now dismantle trucks in a clean indoor environment.
"Every good part will be labeled and shelved in our centre," he adds, "which specialises in recycled Daf parts. That offers savings of up to 65% on the price of new parts, offering businesses a cost-effective way of keeping their trucks on the road.
"It also means we can use local companies to dispose of waste metal, batteries, oils and liquids in an environmentally-friendly way."
Truckscene Send us your stories! Email us at [email protected] Story of the month wins this limited-edition 1:50-scale Scania Streamline Topline 6×2 tractor unit with three-axle curtain trailer in A1 Transport (NI) Ltd colours. It's worth £140 and comes courtesy of Search Impex.
For availability of this and other models visit search-impex.co.uk or call 01332 873555
We hope you enjoyed this article! For more news, views and reviews on all aspects of the truck driver's life subscribe today.