Taylors Transport to offer driver training trial to visitors at Convoy in the Park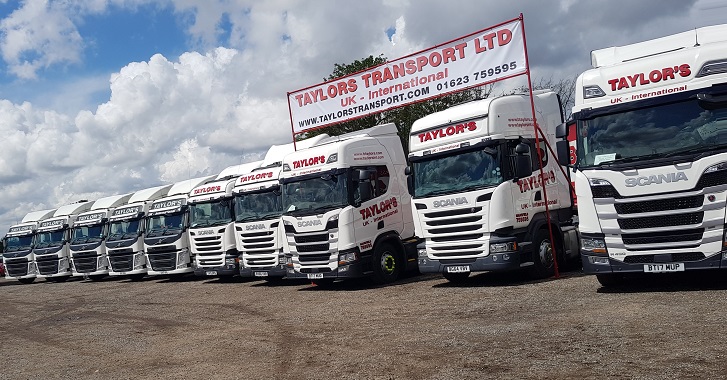 Visitors to Convoy in the Park in July can have the chance to drive one of Taylors Transport's trucks around a special course.
In exchange for a small donation to charity, attendees will be able to drive one of two Taylors Transport's driver training vehicles. Accompanied by a qualified instructor, visitors will be taught how to drive and reverse the trucks around a short course.
This is the second year the Nottinghamshire-based firm is offering its HGV driving experience at Convoy in the Park, which will be held at Donington Park on 21-22 July.
Taylors Transport is also bringing 20 vehicles from its fleet of 200 trucks and 300 trailers, which will include a range of Volvo, Scania and Mercedes trucks.
Attendees at the show will also be able to enjoy refreshments at the firm's hospitality marquee in the main paddock, at which the company is expecting up to 500 visitors this year.
Managing director Alan Taylor said: "We are big supporters of truck racing and this is a fantastic day out for customers, friends and families, so we are really looking forward to this year's event."
This is will be one of many attractions at Convoy in the Park this year. Other attractions will include round 5 of the British Truck Racing Championship, plus full support programme; more than 1000 show trucks; live music on both days, children's entertainment, trade show and much more.
For more information, and to book tickets and book your truck in to Convoy in the Park, go to www.convoyinthepark.com
We hope you enjoyed this article! For more news, views and reviews on all aspects of the truck driver's life subscribe today.