Get set for a caravan-smashing time at Convoy in the Park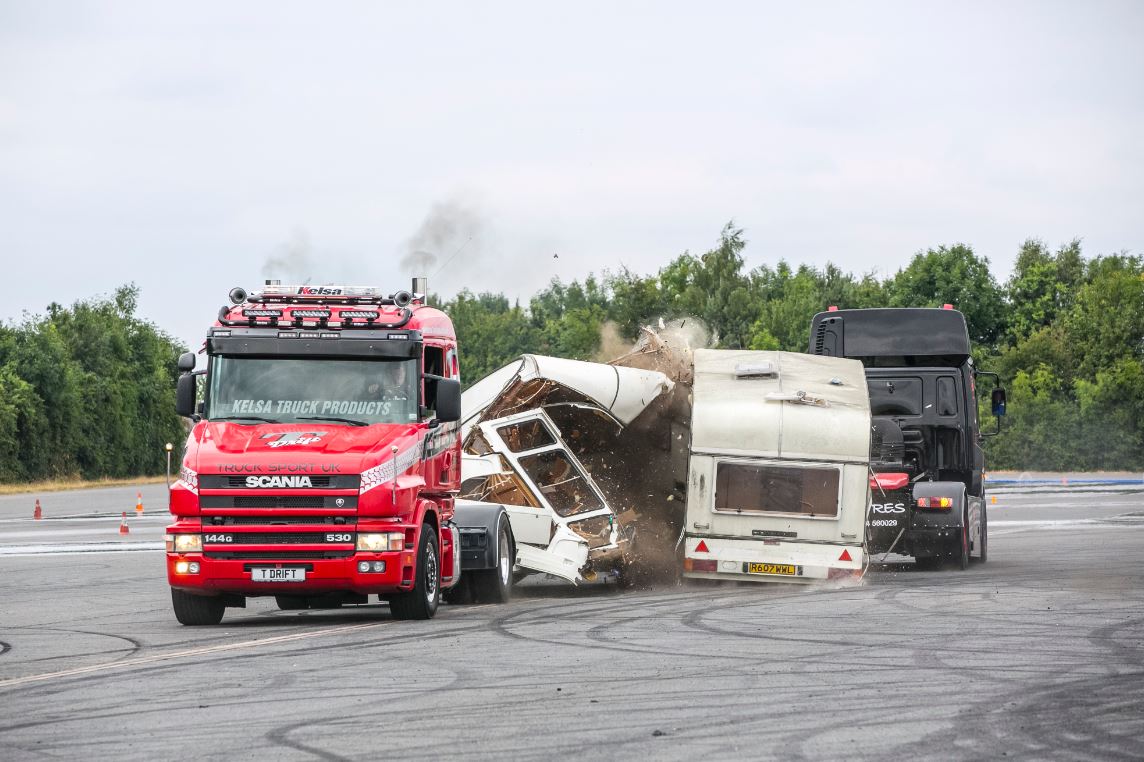 If you have ever sat crawling behind a caravan on a wet motorway and dreamed of all the ways you'd like to get rid of it, then Convoy in the Park has the event for you!
On both days of Convoy in the Park, which will be held on August 10-11 at Donington Park, two unsuspecting caravans will be strapped to the back of a tractor unit and driven to their destruction. As the caravans disintegrate in front of your eyes it makes for compulsive viewing.
The caravan smash is the climax of the drift truck demonstration. On both days two drift trucks take to the Live Action Arena with pro drivers showing power slides and drifting in a 7-tonne tractor unit. Then, to conclude the show is the now legendary caravan smash!
Ever since Convoy in the Park began in 2017, the caravan smash has been one of the most popular spectator events and is a spectacle not to be missed!
This is just one of the many events on at Convoy in the Park this year. From the on-track action of the British Truck Racing Association Championship to off-track highlights of a 1000-strong truck show, live music and comedy and even circus performances there is something for everyone!
For more information on Convoy in the Park and details of how to book tickets, go to www.convoyinthepark.com. If you book your tickets in advance you receive a discount on the on-the-day price.
We hope you enjoyed this article! For more news, views and reviews on all aspects of the truck driver's life subscribe today.