Archbold celebrates 100 years with new DAF XFs. Can you identify the classic trucks from the company archives?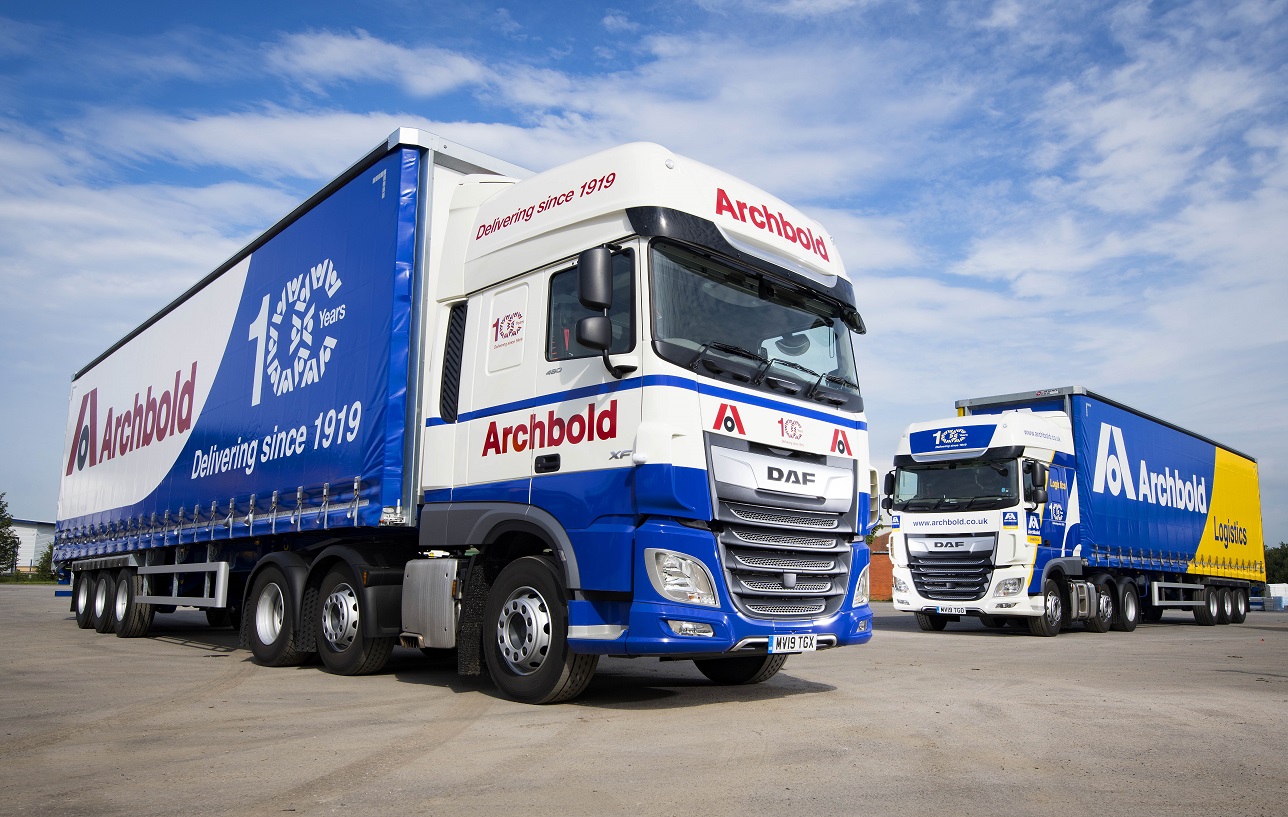 ARCHBOLD LOGISTICS MARKS CENTENARY
2019 is the year that sees Archbold Logistics mark its centenary.  Patience, perseverance and innovation have always been at the core of the Archbold ethos and story.  The company has not only survived but prospered through two World Wars, the Great Depression, Nationalisation, Industrial unrest, the credit crunch…… and now the continuing saga of Brexit!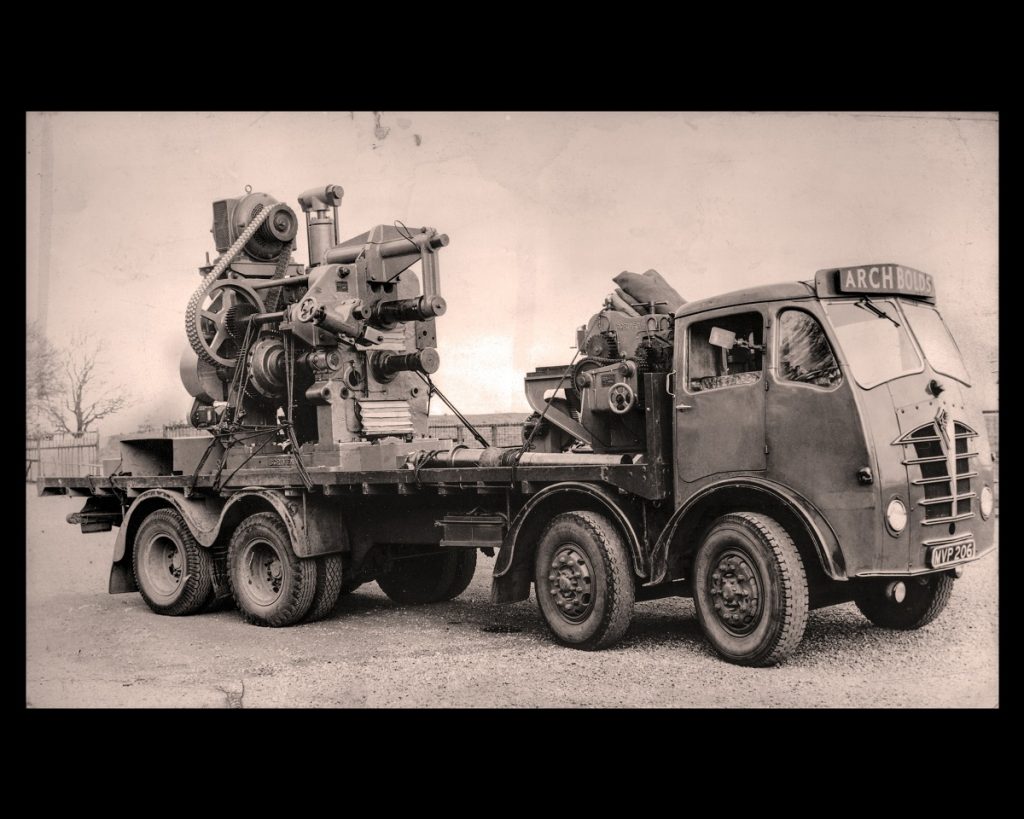 Archbold has witnessed colossal advancements in technology over the last century including space exploration, the invention of the personal computer, mobile phones and the widespread use of Bluetooth wireless technology.
In providing the best value for money, quality of service and high speed 'express' road transport within the industry, Archbold Logistics has met and overcome many challenges throughout its history.  Each learning curve has proffered new opportunities which have not only been embraced; but have enabled the company to diversify into new markets, establish new dedicated businesses and set new trends.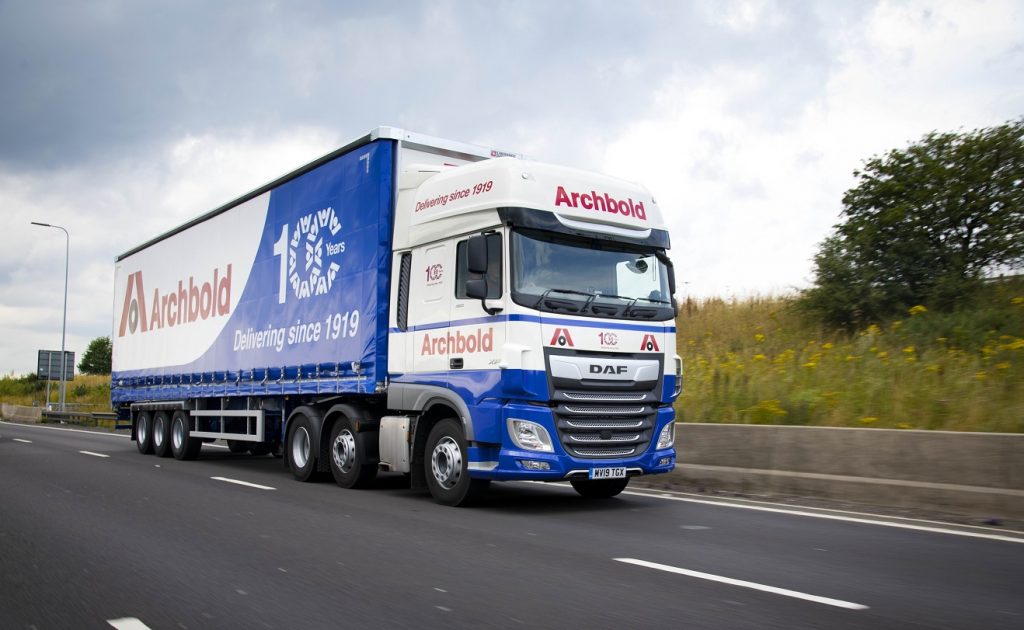 In-keeping with the company's forward-thinking approach, coupled with marking its centenary, Archbold Logistics are expanding again by investing in 16 DAF XF 480FTG tractor units with mid-lift and steer axles to replace their non-DAF trucks.  In strengthening the fleet this way, the company aim to achieve a noteworthy 0.5mpg fuel improvement.  This reflects the weight of importance the company assigns to its social responsibility as a business.  The first DAF XF fleet has already been liveried to reflect the centenary and the remaining 15 DAFs will be updated in a 2020 livery.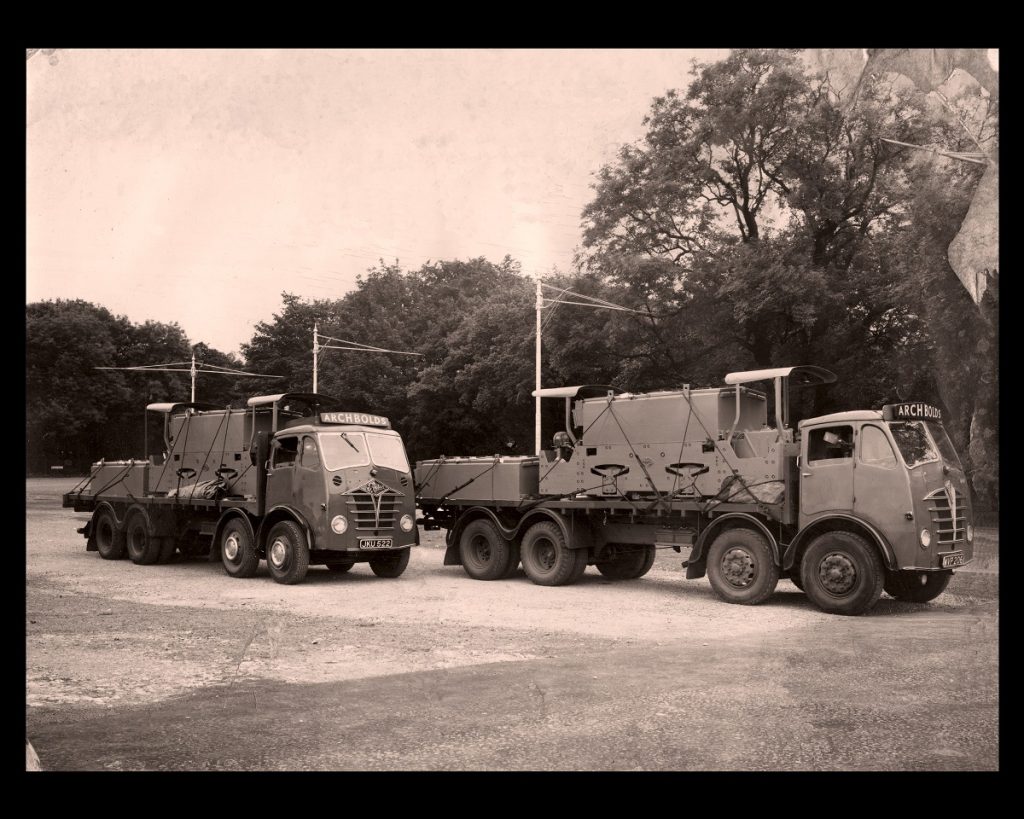 In addition to Archbold Logistics' well-respected haulage, contract logistics and warehousing practices, the company also operates a dynamic and fast-growing Global Division.  Historically the company's achievements have been linked to their European successes and it is these activities that feature centrally to anticipated future growth in the Global market.  This division encompasses road, rail, air and sea operations and has invested heavily not only into their people and premises but also their systems due to anticipated current and predicted progress expectations.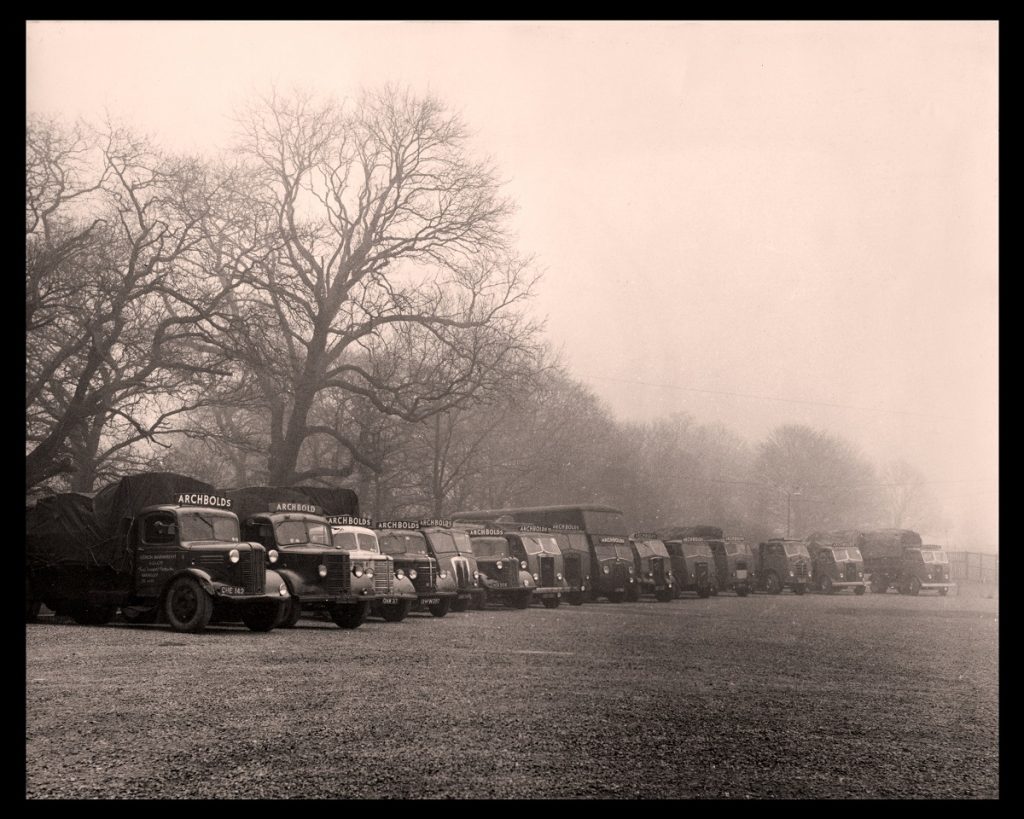 Archbold Logistics also boasts interests in palletised freight and has been a member of Palletforce for the last 12 years, as well as significant and successful experience in 'express' transport.
Alan Maher, Managing Director at Archbold Logistics said – "We are very proud of what this family owned business has achieved over the last 100 years.  Reflecting on this time we have been able to appreciate our journey and celebrate our triumphs.  We realise the people we have employed, trained and nurtured over this time period have all contributed to our many successes."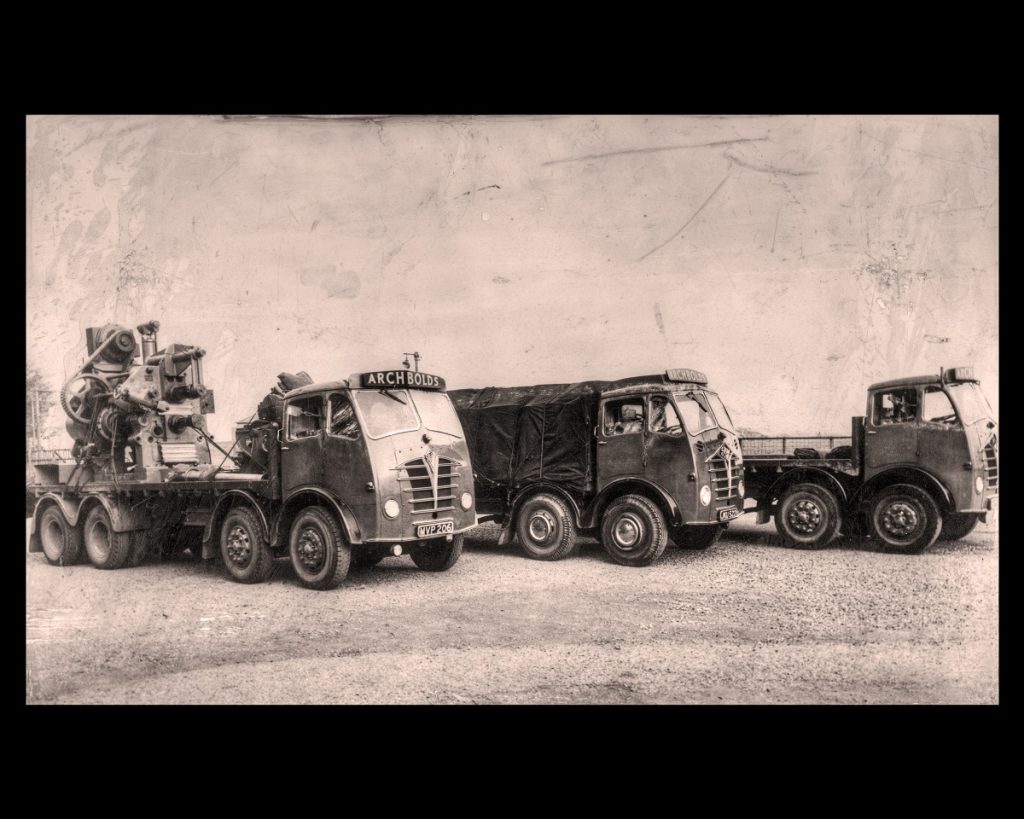 Maher continues – "When the company was first established steam engines were the main source of logistical power.  Our core values and mission remain and if our past history has taught us anything, we need to capitalise on our strengths and capabilities, keep one step ahead of the competition and innovation and continue to embrace and drive change, in whatever capacity, throughout all our myriad of businesses.  It is this that has helped us carve the reputation we enjoy today and gives us that edge within the marketplace.  This philosophy has assisted us in steering the focus of the company to where we want it to be – and this continues to serve us well."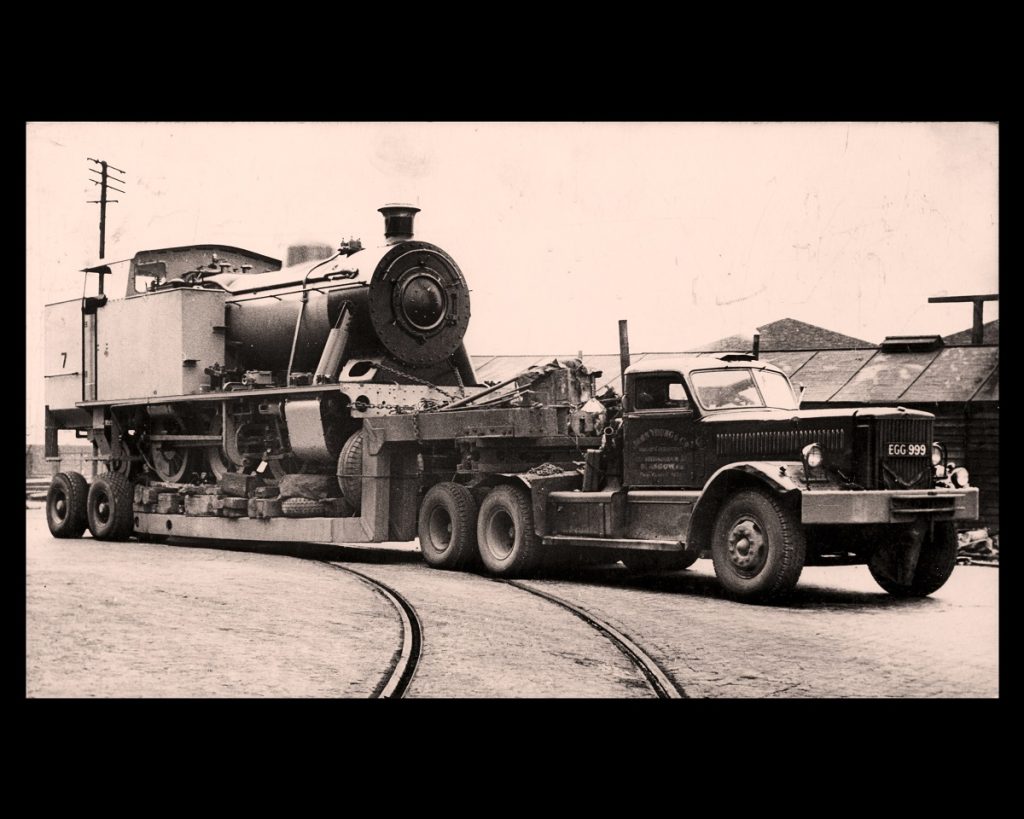 We hope you enjoyed this article! For more news, views and reviews on all aspects of the truck driver's life subscribe today.