Biglorryblog congratulates the CVRTC on its first 50 years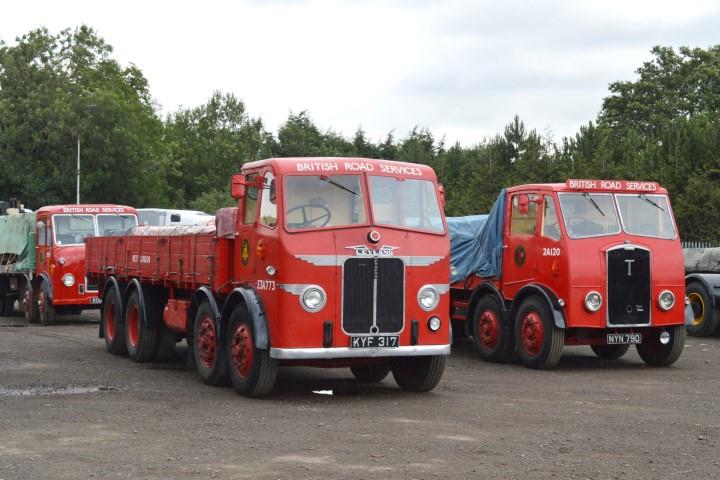 Around forty members of one of the UK's longest-established clubs for lorry enthusiasts, the Commercial Vehicle & Road Transport Club, gathered in the Cedar Suite of the Manor Plus Hotel at Meriden, near Coventry on Saturday evening, July 18, to celebrate their 50th anniversary. Established in 1965, the CVRTC began with a small group of dedicated haulage enthusiasts who formed themselves into an organised network to share information with the aim of expanding their knowledge of the industry past and present.
The club's activities were, and still are, focused on preserving transport history, especially haulage fleet lists, photographs and company histories. Prior to the CVRTC's formation enthusiasts were often convinced that no one else shared their interests so they were pleased to discover just how many fellow enthusiasts were to be found throughout the UK and other countries too. Other activities include collecting literature, model trucks and, of course, truck preservation.
The idea was originally triggered by a letter sent in to the trade press by one Norman Painting, an authority on Morris Commercial vehicles. Soon numerous truck enthusiasts signed up to the idea and the club grew steadily during the late 'sixties. Many of the early members and founder members have remained loyal to the club and still play an active role after fifty years. Over the years the membership has boasted some notable industry figures including well-known journalist, the late Ron Cater, and the late Frank Manton of Rutland/MTN fame. Sadly, many of the early members who attended London and regional meetings have passed away during the past fifty years. One founder member who played an important role was Denis Miller who sadly suffered with ill health and passed away in 1985 at the age of just 38. Tribute was paid to deceased members by Chris Salaman at Saturday's celebration dinner in Meriden.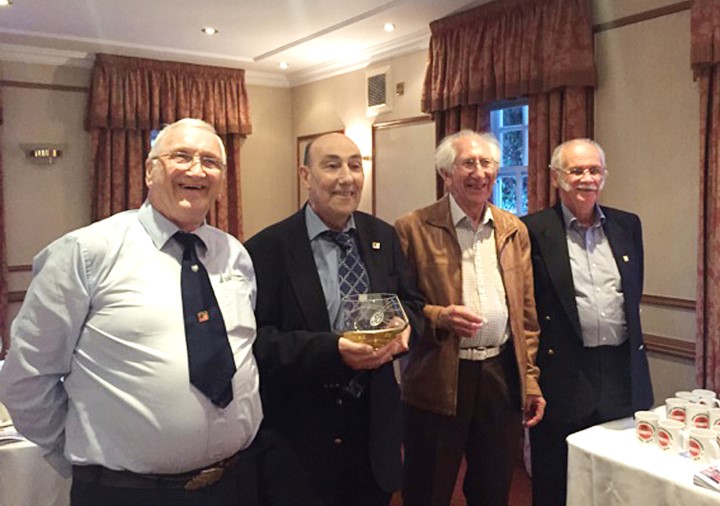 Club Secretary Steve Wimbush was presented with a 50th Anniversary Dartington Crystal bowl in recognition of his long service to the CVRTC. Left to Right – Peter Davies, Steve Wimbush, Arthur Ingram and Chris Salaman.
Present were many long term members, now the club 'elders', including President Peter Davies, Vice President Arthur Ingram, Chairman Christopher Salaman MILT, AMIRTE, MInstTA, and Secretary Steve Wimbush who, together with his wife Barbara, who was unable to attend, puts an enormous amount of time into running the club. The evening's entertainment was provided by Keith French MBE who himself runs a small fleet of tippers based at Arborfield near Reading. Keith kept the party amused with some hilarious tales of his escapades. Midlands Branch Organiser, Malcolm Mortimer also made a speech reflecting upon the club's highlights and achievements.
Recalling the early years, Peter Davies says, "Back then most of us were in our twenties and full of energy. Most of us are now senior citizens but we're no less enthusiastic about trucks. Among the club's claims to fame is the founding of the Classic Commercial Motor Show which resulted from a meeting I had with CM LDoY (Commercial Motor Lorry Driver of the Year) secretary, the late John Wells FCIT, who I met when I delivered the run-off truck, a Bedford TM artic, to the Cranfield Finals in 1978. We agreed that a show of vintage trucks would make a nice new attraction. I went home and fetched my old Maudslay eight-wheeler and put it on display over the weekend.
"The following year, my wife Jill and I, with support from other club members, rounded up over 60 classics and, with the help of sponsorship from ERF Ltd, the first CCMS was born in conjunction with the CM LDoY 1979 Finals. As history shows, the event grew year on year and became the UK's leading lorry show, finally held at Gaydon. In between times most of the organising was done by member Alan Wilson and his wife Sheila."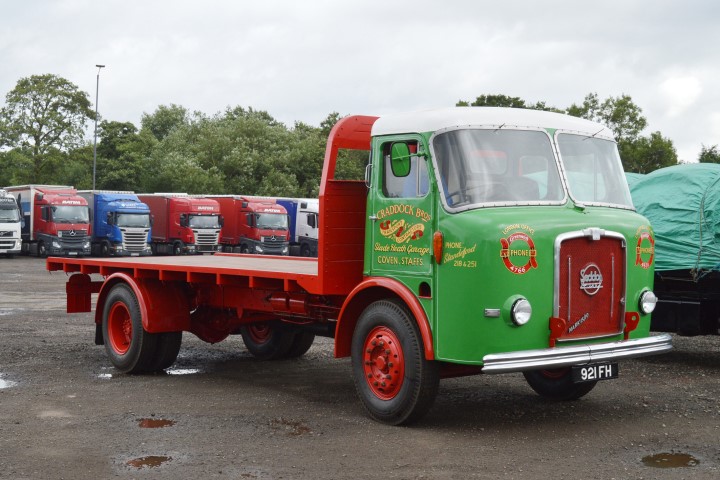 The recent weekend of celebrations was rounded off with a gathering of members' preserved lorries on Sunday at the nearby Lincoln Farm Truckstop, organised by members Jim Read and Robin Masters. Everyone agreed that it was an outstanding achievement on the part of the CVRTC to have survived for half a century and, hopefully, it still has a bright future.
We hope you enjoyed this article! For more news, views and reviews on all aspects of the truck driver's life subscribe today.