New Operation Stack plans announced by government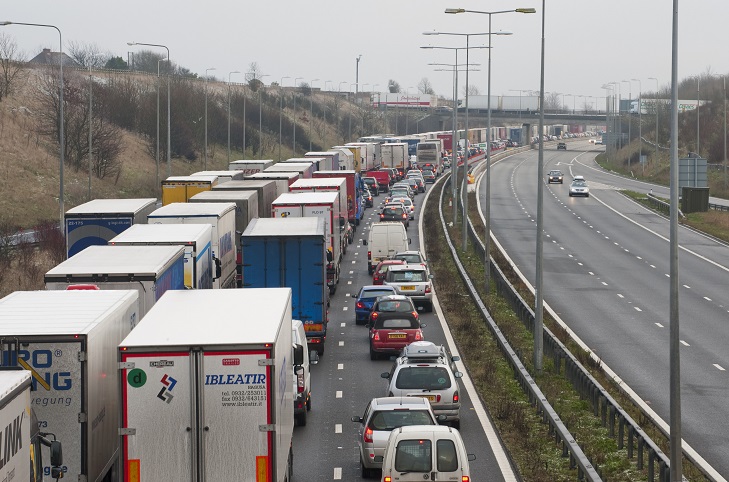 New plans for 'Operation Stack' have been unveiled by the government, ahead of a public consultation on a permanent solution.
The plans, unveiled by Roads Minister Jesse Norman, will allow traffic to travel in both directions between junctions 8 and 9 of the M20 while trucks are being queued for the Port of Dover and Eurotunnel. That means drivers can access these junctions, rather than being diverted onto smaller local roads.
This will be made possible using a contraflow on the northbound carriageway, which will be available for use by early 2019.
"We've seen the severe disruption that people in Kent had to face in 2015 when there were hold ups across the Channel," said Norman.
"This interim plan will help to minimise that disruption and mean people will be able to go about their everyday lives, seeing friends and family or going to work, as well as businesses being able to get to their customers."
In November 2017, the government abandoned plans to build a lorry park at Stanford West in Kent near to the M20 an alternative to Operation Stack having decided to no longer defend a judicial review over it.
A public consultation on a permanent solution to Operation Stack, led by Highways England, will be launched shortly, the Department for Transport said. This will include asking residents, businesses and the freight industry whether they would rather see an on-road solution or an off-road lorry park.
We hope you enjoyed this article! For more news, views and reviews on all aspects of the truck driver's life subscribe today.