The Truck & Driver Podcast Episode 33! Dougie and Chris are back to discuss shows, events, MoTs, deadly sunvisor smashing pigeons and a whole lot more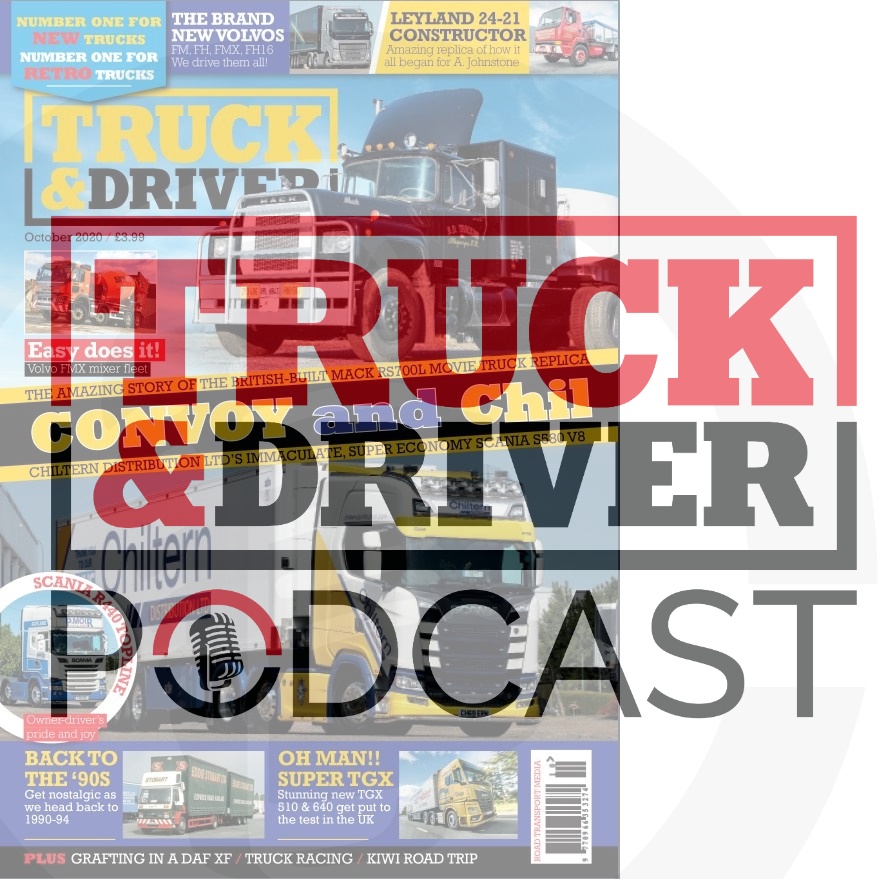 It's fair to say that 2020 will NOT go down in the memory as a classic year for many of us. But hey, at least we managed to establish the T&D Podcast. Mostly on a formula of talking about whatever comes into our heads. After a short break its back to "normality" as T&D Editor Dougie Rankine and owner-driver Chris Maddison catch up properly for the first time in a couple of weeks with subjects including upcoming shows and events, what to do about MoTs and problematic pigeons.
The podcast is available to stream directly from Audioboom if you follow the link below, and it's also available on Spotify, Apple Podcasts and a whole load of other pod apps. Please feel free to leave us a (good) review! It all helps with the analytics and algorithms etc. Enjoy!
We hope you enjoyed this article! For more news, views and reviews on all aspects of the truck driver's life subscribe today.