Trucks and beer two of Biglorryblogs favourite things.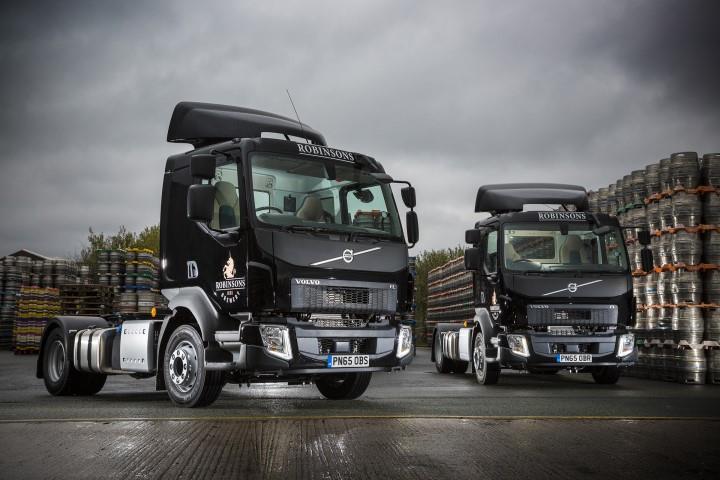 The UK's first new-series Volvo FL Urban Artics have entered service with Stockport-based Robinsons Brewery. The two new tractor units represent part of an on-going investment programme by Robinsons Brewery in its estate and the brewery that has seen £5 million spent on a new brewhouse and the opening of a hugely popular Visitor Centre. The latter winning a 'Gold' accolade in 2015 for outstanding quality as part of Visit England's Visitors Attraction Quality Scheme.
Robinsons Brewery, whose story stretches back 177 years to 1838, is a long-standing member of the Independent Family Brewers of Britain Association. The sixth generation members of the family have joined the company which continues to play an important role in the British brewing and pub industry.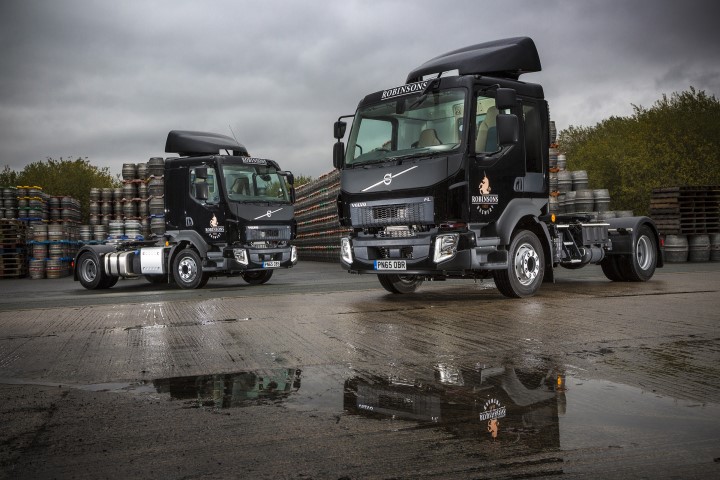 According to Logistics Manager Mathew Heath, the two new Volvo Urban Artics will be delivering beer, wines, spirits and soft drinks to Robinsons 300 pubs as well as free trade customers on both sides of the Pennines, Wales and the Midlands. "Manoeuvrability is crucial for drays," explains Mathew. "The Medium cab FLs, which are plated for 24 tonnes GCW operation, have a 3070mm wheelbase and will be coupled to 7.9 metre, single axle trailers." "By working with Volvo engineers to optimise the chassis packaging for Euro-6," reports Mathew, "the new FL Urban Artics' wheelbase of 3070mm is the same as that of the previous FL model operated by Robinsons Brewery.
Specification of the new FL Urban Artics includes rear air suspension with remote control wander lead, I-Sync 6-speed, overdrive automated gearbox, EBS+ package (including Traction Control and Hill Hold), ESP (Electronic Stability Program), heated, air-suspended driver's seat with belt in seat. Forward Collision Warning and Emergency Braking are also fitted together with Lane Keeping warning system. Power is provided by the D8K250 six-cylinder 7.7 litre engine developing 250hp at 2100rpm and peak torque of 950Nm between 900 and 1700 rpm. The exhaust brake, which is controlled by a switch on the steering column, produces 170kW of retardation at 2800rpm.
We hope you enjoyed this article! For more news, views and reviews on all aspects of the truck driver's life subscribe today.