Drive the new DAF XF, XG and XG+ with Euro Truck Simulator and DAF Virtual Experience on your computer now! You can win one of ten copies of the game too!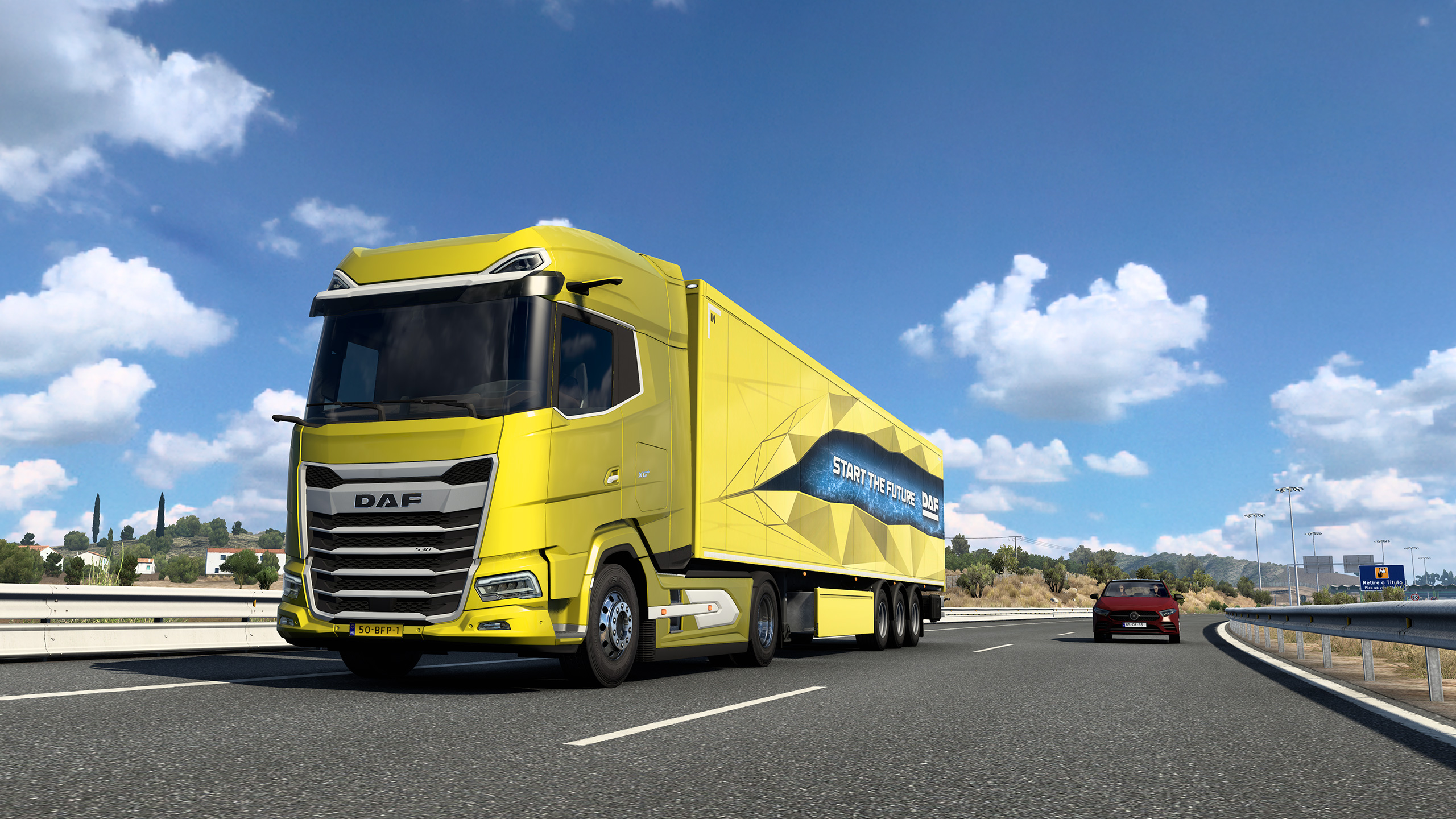 DAF Trucks has put together a fantastic new web portal "DAF Virtual Experience" where you can explore every aspect of their current truck range.
Check it out here: DAF Virtual Experience
Special trucks, municpal, industrial, construction plus the exciting new electric range – everything from the LF, CF, XF and new model ranges are here. There's also a museum where you can learn about the long and interesting history of the Dutch truck maker, now part of the worldwide Paccar corporation along with Kenworth and Peterbilt. Simply click the blue dots where you want to visit, it couldn't be any more simple.
What's even better is that can take the new range for a test drive via laptop or desktop computer right now using keyboard controls with no download required! Watch the video below to see how to access a superb demo mode, put together in partnership with GeForce and the team at Euro Truck Simulator.
The new DAF range has proven popular with players of Euro Truck Simulator since they were introduced into the game right after the range was launched in 2021. The trucks are available for players to purchase from the outset of the game, where you start out as a driver for hire, move on to become an owner-driver and then start to employ drivers and run a fleet of trucks. T&D has been playing the game on and off since last year, starting out with a DAF XF Space Cab 460 and you too can dive deep into the sprawling world of ETS2 for FREE courtesy of DAF Trucks UK, who have ten download keys available for free. We warn you though, getting involved with this game may lead to the purchase of a steering wheel, gear lever and pedals and loss of entire weekends as you build your own virtual trucking empire. The game can be played using the keyboard and mouse, or a game controller. Overall performance will depend on the capabilities of your PC or laptop.
To have a chance of winning one of ten copies of the world's number one truck game, simply email [email protected] with the subject Euro Truck Simulator DAF competition and answer the following question: Which models of engine can be found in the new DAF range? A. MX11 and MX12 B. MX11 and MX13 C. MX12 and MX13.
Entries close on Friday 4 February at midnight! Winners will be informed on Monday 7 February! Good luck, and let us know how you get on with the online DAF Drive experience!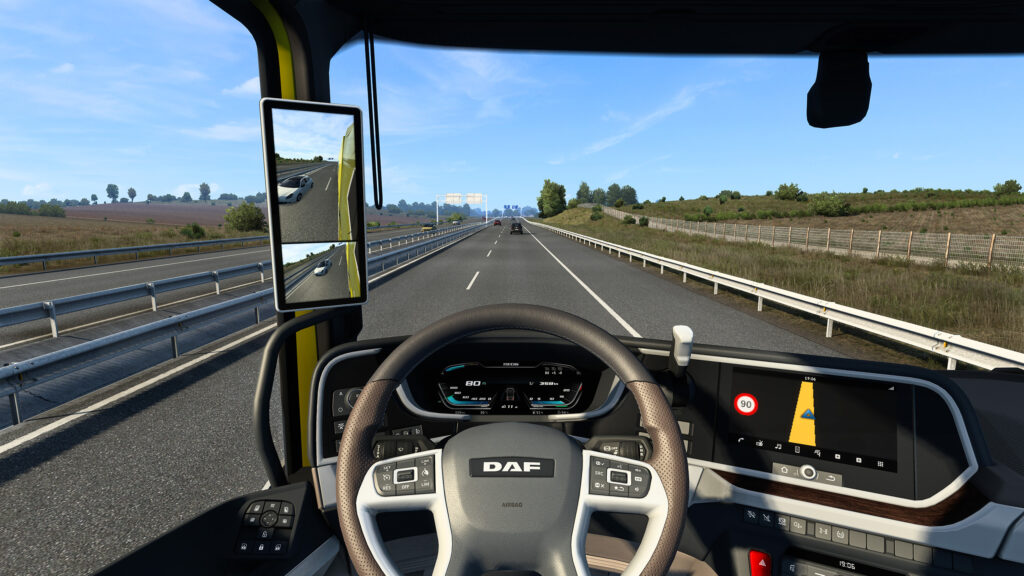 This could be you!
We hope you enjoyed this article! For more news, views and reviews on all aspects of the truck driver's life subscribe today.