New DAF XG+530 4×2 for McGuire Transport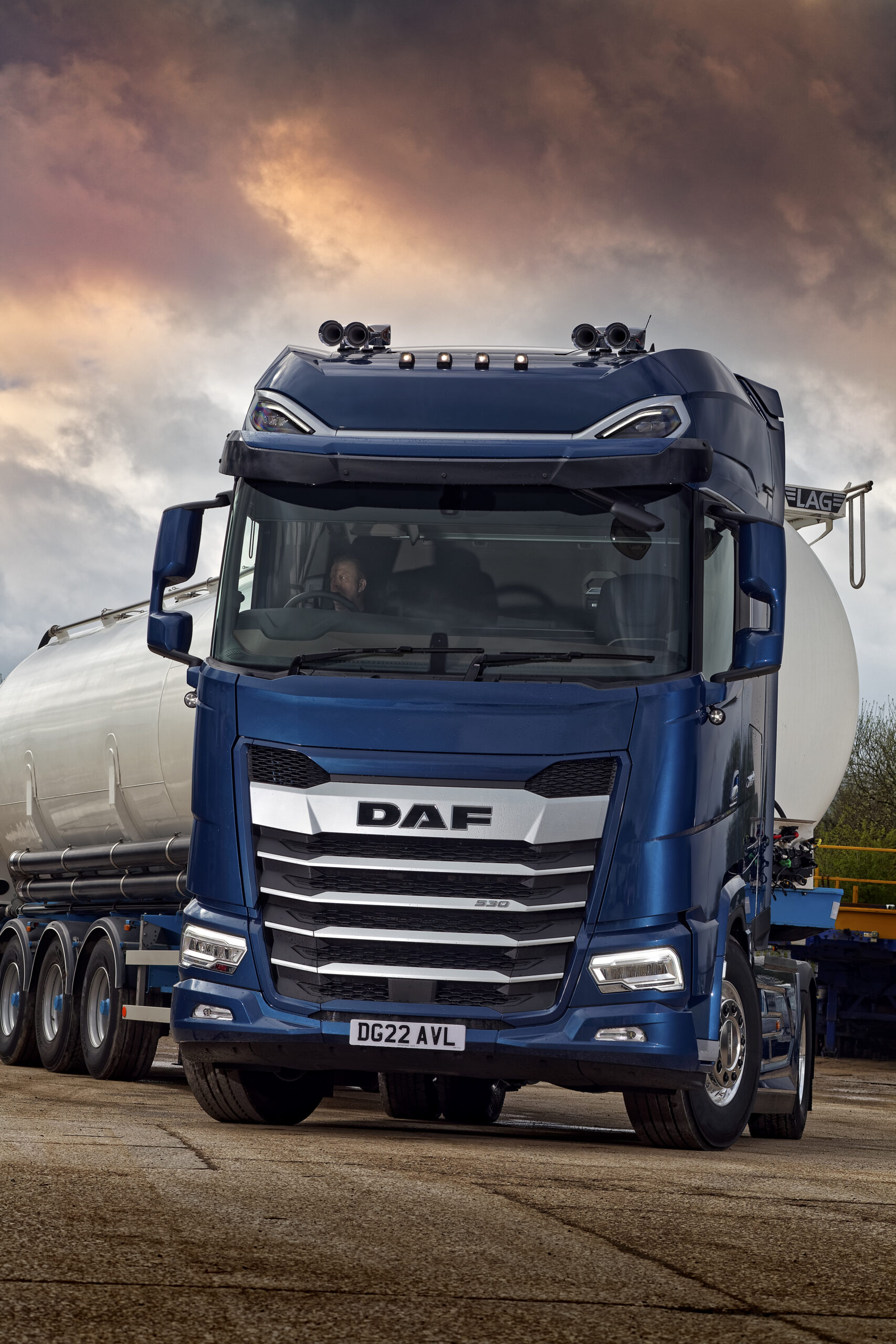 The giganto-cabbed DAF XG+ is making a mark everywhere it goes right now, with fleets and drivers alike impressed with the new driving dynamics of this all-new truck. Better performance, sharper gearshifts, tighter handling, class-leading visibility, well laid out and screwed together interior…. plus SO MUCH ACTIVITY SPACE. You could even fit your drum set in here (don't touch it). Yep, it's clear that DAF has a winner on their hands here. It's all new under the cab too, with a heavily updated 13-litre engine producing more torque, with 2700Nm on tap in top and 2550Nm at the rest of the time. Can you imagine the waiting lists if they make a 560-ish version?
This truck here is a 4×2 FT and is the first DAF McGuire has bought in eight years, along with being their first new truck. Isn't it lovely in that dark blue paint? The website is now letting us upload these in full resolution, and these are all over 5mb, so some top notch desk top wall papers here if you click through (hopefully). We do like a PR with nice pics.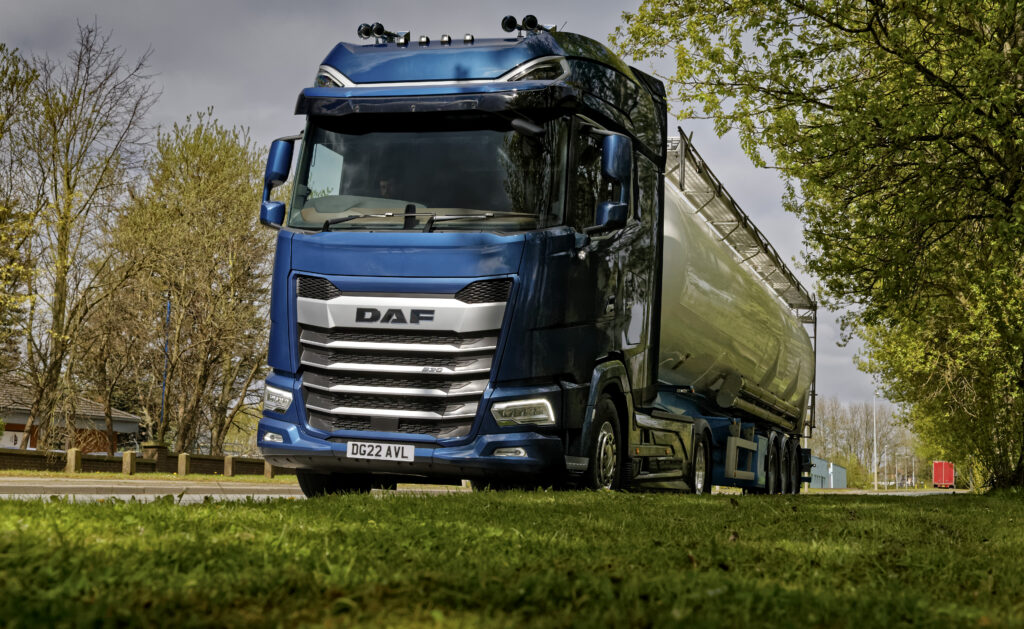 PRESS RELEASE IN FULL:
– First all-new DAF impresses at McGuire Transport
– New Generation DAF XG+ 530 FT arrives at Widnes-based bulk powder and general haulage firm
– Highly spec'd XG+ praised for exceptional quality, space, comfort and performance
– DAF's comprehensive aftersales support package influential in choosing new XG+
– "The exceptional value for money offered by the big DAF is impressive…", Owner, Mick McGuire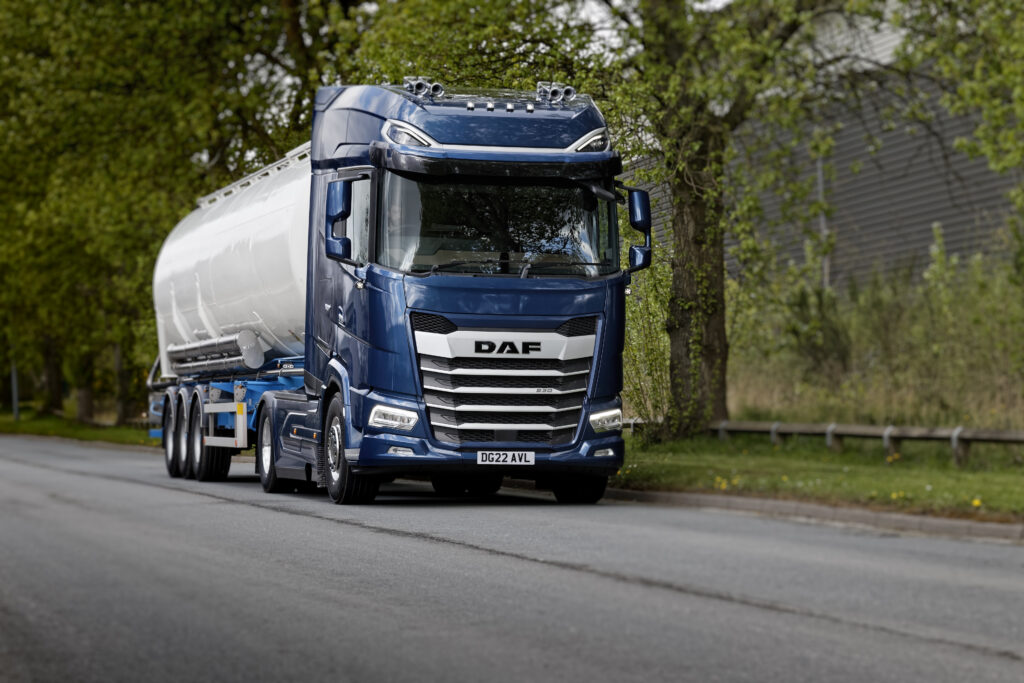 A New Generation DAF XG+ 530 FT 4×2 tractor unit has been turning heads among operators in Cheshire after being delivered to bulk powder and general haulage specialists, McGuire Transport, last month. The top-of-the-range DAF is both the first truck from the brand to join the three-strong fleet in eight years and the first new vehicle acquisition for McGuire. Once fitted with a specialist compressor, the new XG+ will be put to work by the Widnes-based haulier on its long-standing European routes, transporting mainly food-grade powders to destinations across the continent. Responsibilities will also include some general bulk haulage, as well as container distribution from the Port of Liverpool.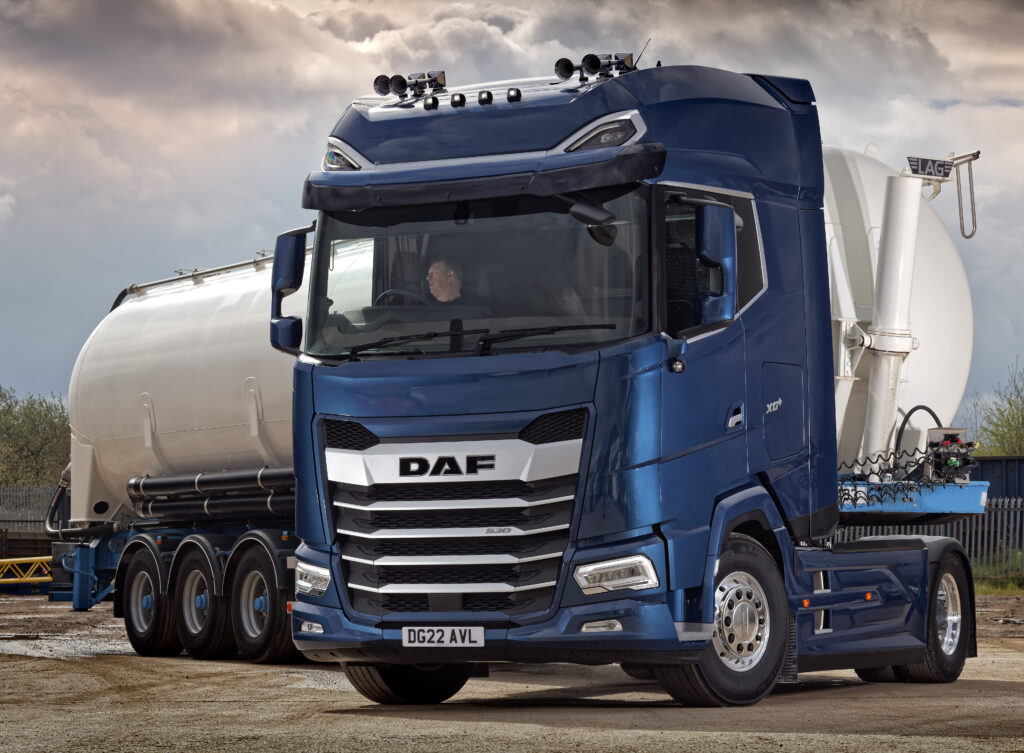 Company owner and driver of the new XG+, Mick McGuire, said, "Though I'd not owned a DAF for several years, I was keen to check out the XG+ after it was unveiled last year. The exceptional value for money offered by the big DAF is impressive when compared to the competition, as was the reasonable delivery lead time. I'm not averse to trying new things and I think it's healthy to shop around from time to time, so I placed an order through local DAF Dealer, North West Trucks. "I have no history with the dealer or with the current DAF aftersales service, but the guarantee of a courtesy vehicle during vehicle services and the comprehensive Repair and Maintenance package gave me the confidence I needed to commit to DAF."
Since McGuire Transport took delivery of the XG+ at the start of April, the truck has covered just 300 miles. This is due, in part, to Mick taking time out of the business to recover from surgery. Nevertheless, he has been impressed by the XG+ in the short time he's been behind the wheel. The first impressions have been great. I think the exterior looks fantastic and it feels roomy and spacious inside the cab – the overall fit and finish is excellent.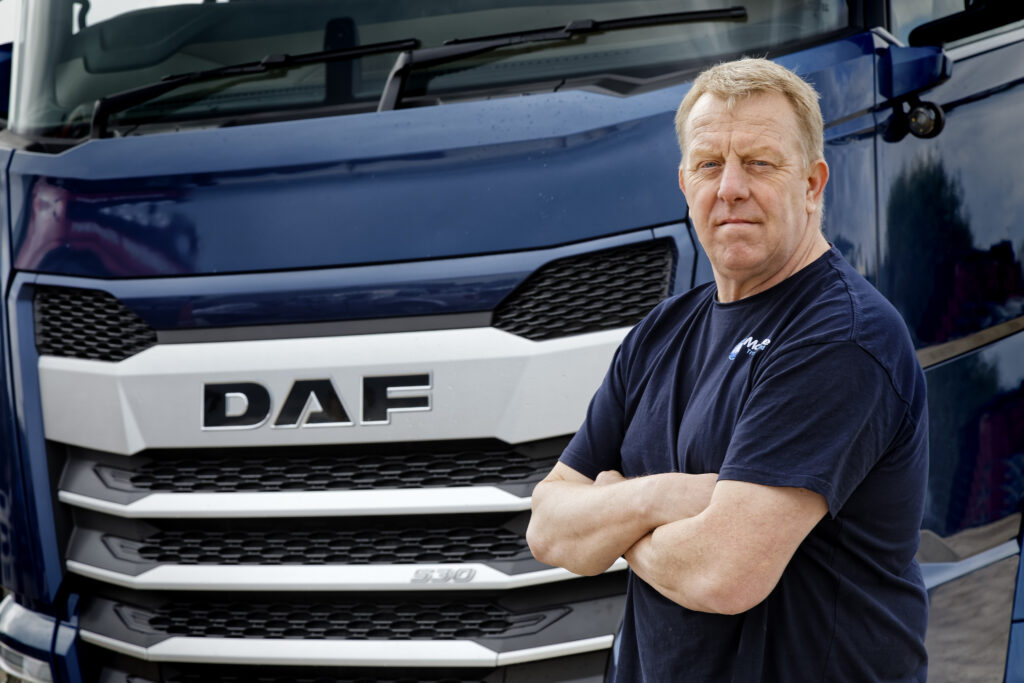 "In terms of driver comfort, the lower dashboard helps dramatically with visibility and the swivel seat is by far the best I've ever sat in. We also opted to have a swivel passenger seat, which really gives the cab a lounge-like feel. Nothing can compare to the bunk, either. It has the optional mattress topper and its spacious and comfortable. It compares to good single bed at home."
The lack of running has prevented Mick from generating any real-world fuel economy data from the new XG+. Nevertheless, he is confident that the truck's aerodynamic design and efficient powertrain will see a major improvement in diesel consumption over his existing six-year-old fleet. "The performance is great and it pulls with ease," he says. "The rest of our fleet is rated at 450hp, so the XG+ 530 is a big step-up in terms of power. Powder haulage is limited by volume rather than weight, so our tankers are relatively light with a gross filled weight of around 33 tonnes. What's more, because we haul a lot of food products with a risk of cross contamination, our contracts mean that we don't always backload, which can result in a lot of empty miles.
"We expect that the efficient design of the XG+, paired with an engine that won't have to work too hard, will result in a notable fuel saving over the older fleet. We think it'll be in the region of a 1.5mpg saving"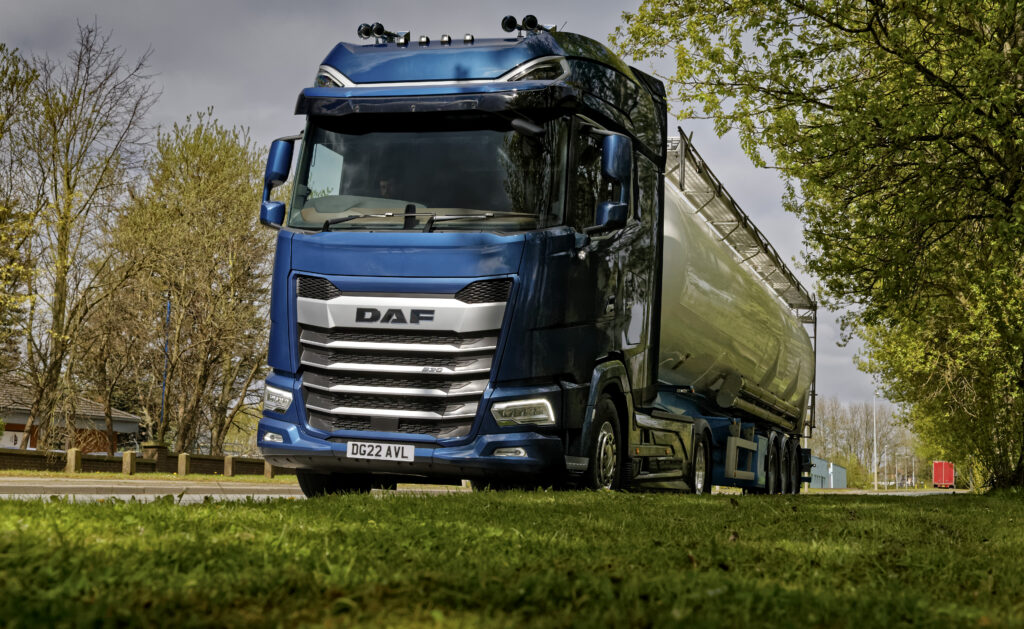 We hope you enjoyed this article! For more news, views and reviews on all aspects of the truck driver's life subscribe today.