Throwback Thursday: Looking back at Truck & Driver June 1993 and the launch of the new ERF EC range, with the Cummins-powered EC14 500!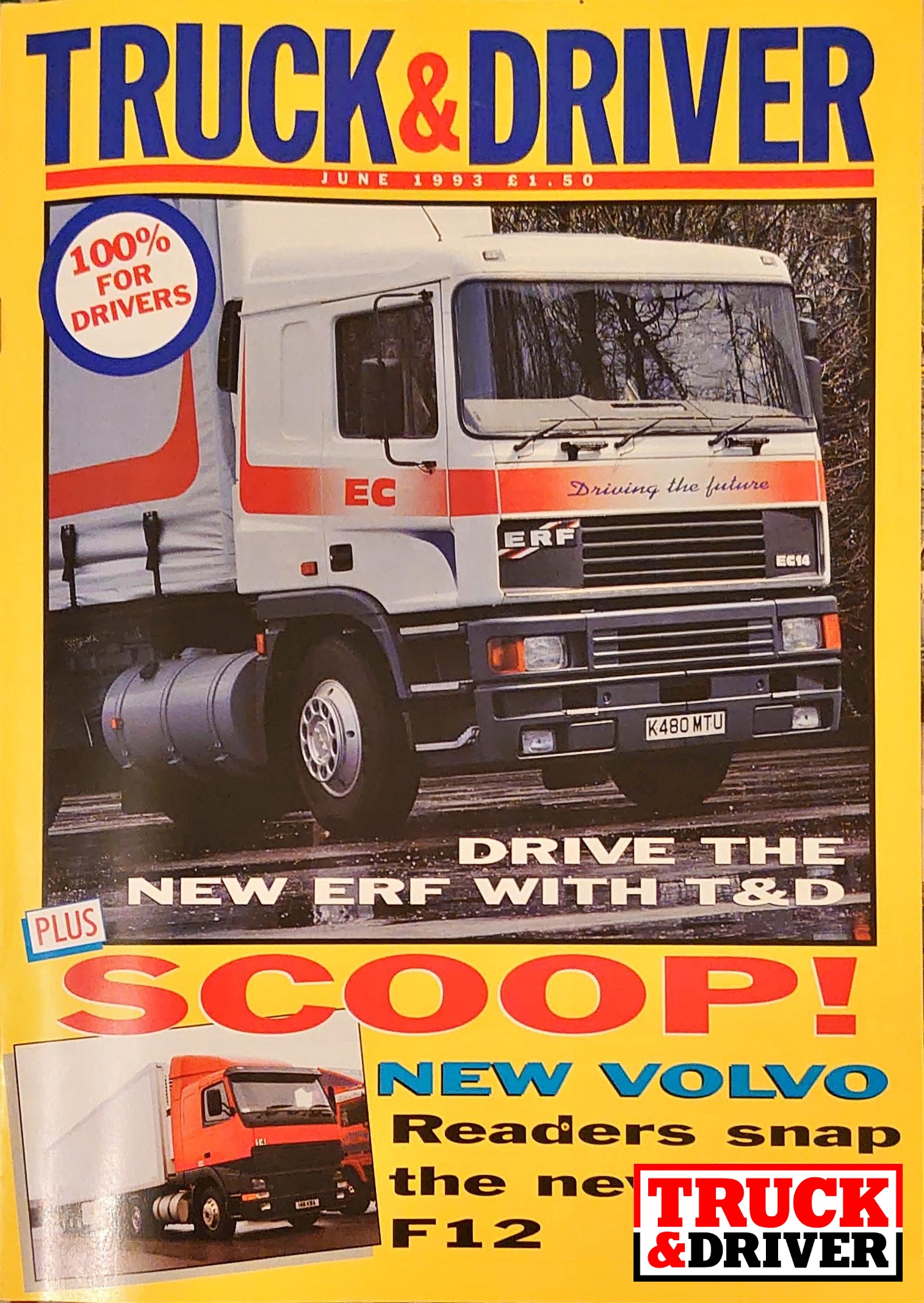 Here's the first roadtest we did on the new ERF EC range in 1993. The truck in the feature is a very early example on a K-reg. K480 MTU was last taxed in October 2001 so we don't think the 38 tonne tractor unit made it to preservation. If anyone knows about the history of the truck, please get in touch.
The four page feature in the magazine was accompanied by a striking double page advert for the new EC. We checked the reg for this one and the DVLA don't hold any details on it. New suspension, new engines, new drivelines and a whole range of high specification cabs proclaim the advert. "Driving the Future" was the tagline. Perhaps ominously, also on the cover of the issue were shots of Volvo's yet to be named new FH on test in the UK, which would be hot on the heels of our plucky Brit.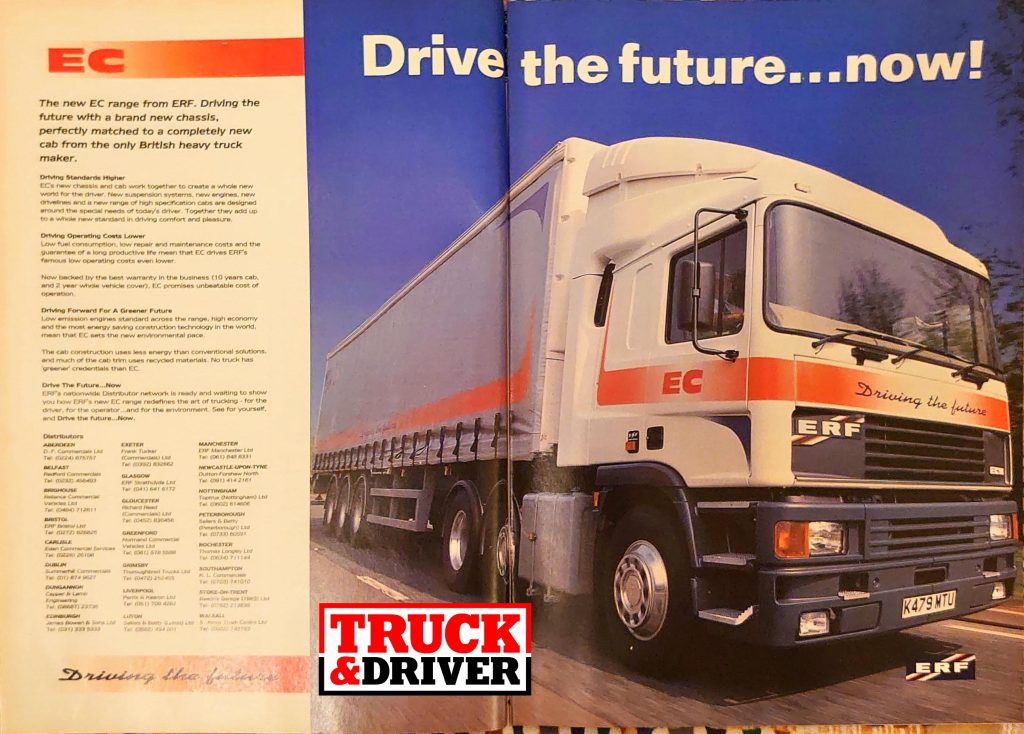 As you can see from the photos, the early ECs had a different dash board to the later ones, with the controls angled toward the driver, and various instructions on how to use things such as the Eaton Twin-Splitter gearbox riveted to the dash.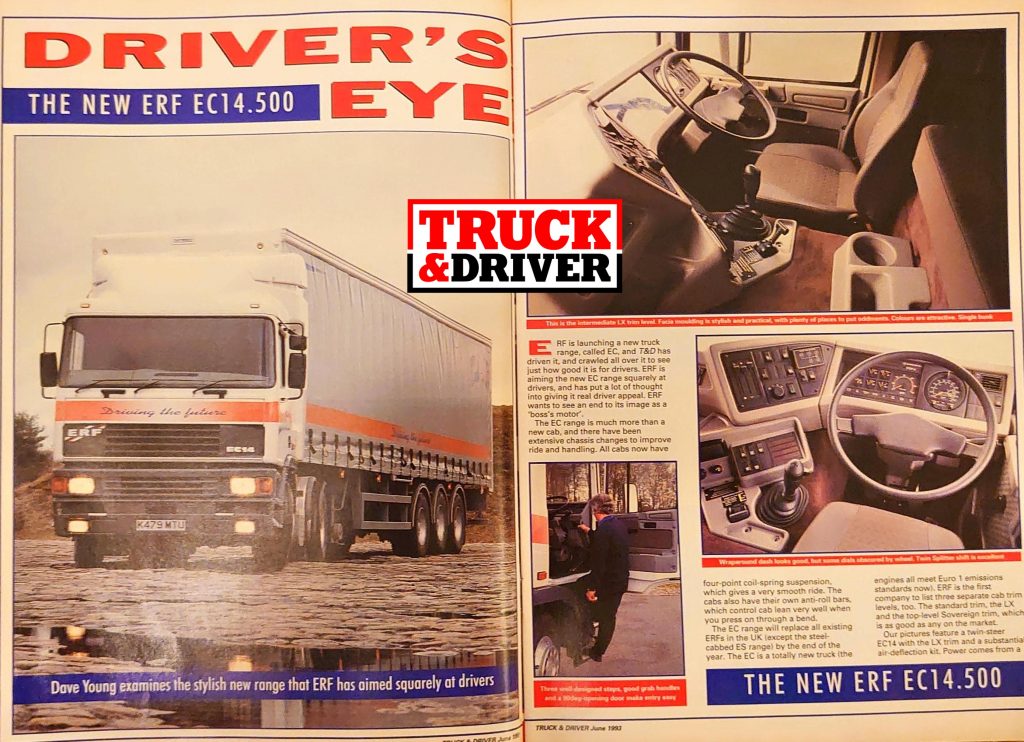 The gearshift is praised for being "the best in the business" and the big steering wheel is now adjustable for reach and rake. The Cummins 14-litre N500E "takes ERF into the 500hp supertruck class for the first time." It's coupled to a Rockwell axle, and there's the option of Eaton's SAMT transmission. As time went on the EC was offered with an enormous array of options across engines and gearboxes, at launch Cummins and Perkins were offered, but Caterpillar and Detroit Diesel would also make an appearance, as would the Fuller Road Ranger gearbox and an Eaton synchro.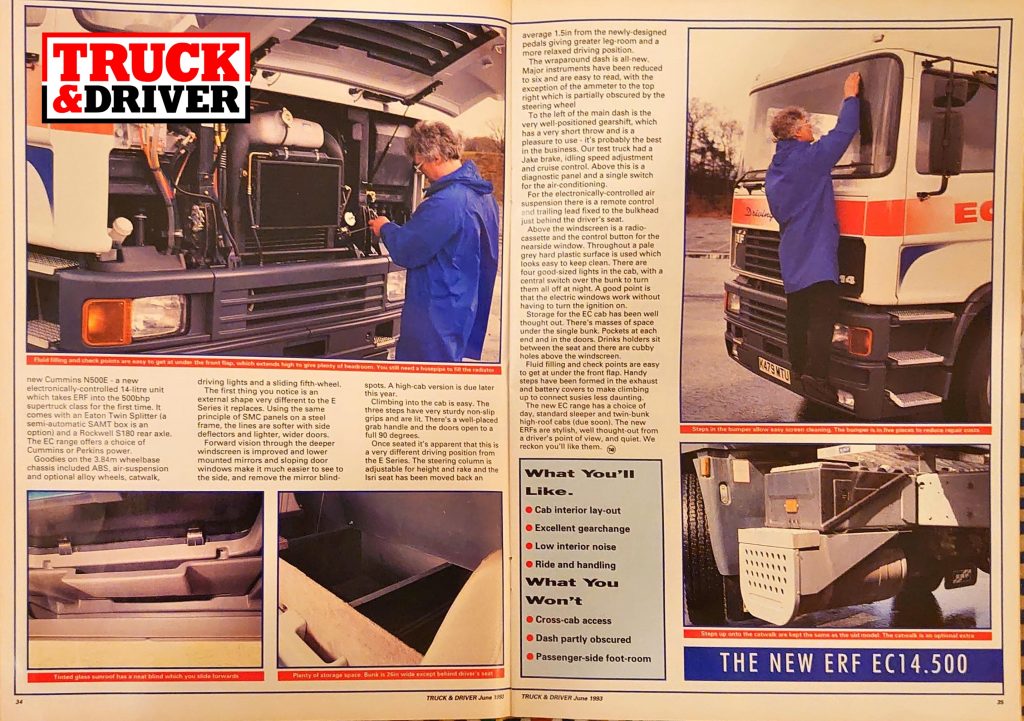 There were three trim levels at launch, the base, the LX – as featured here – and the Sovereign which wasn't around for too long before the flagship Olympic cab arrived.
If you'd like to read about a fantastic ERF that's still working hard today, then pick up a copy of our February issue which is on sale now and has a six page feature on a superb EC11 Olympic…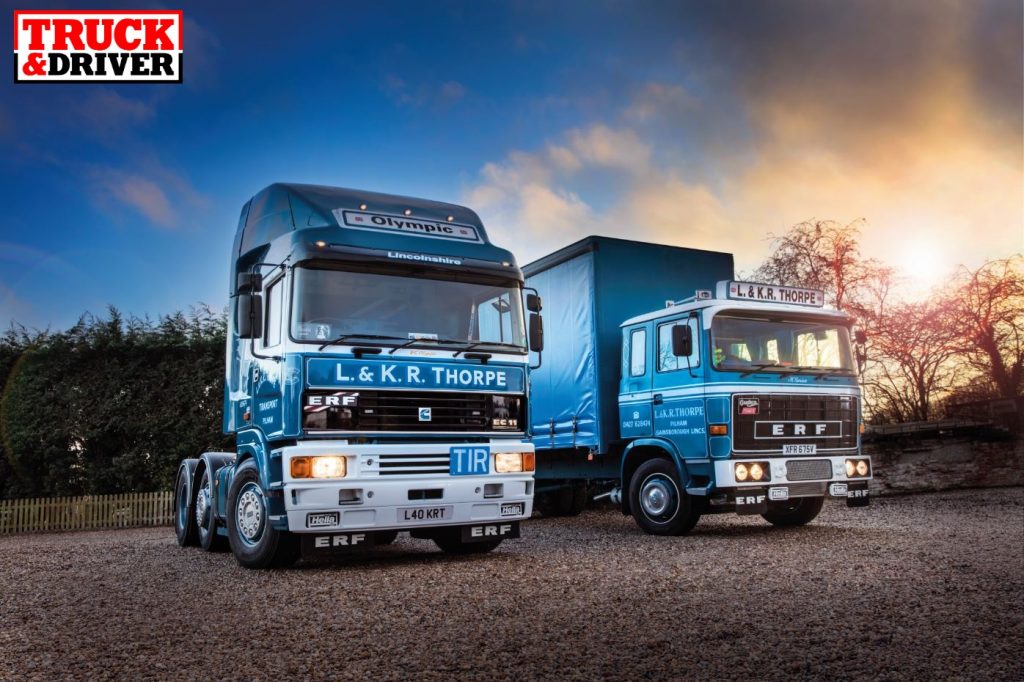 We hope you enjoyed this article! For more news, views and reviews on all aspects of the truck driver's life subscribe today.