The new DAF truck range will soon be launched. But here's a current model XF running mirror cam, spotted in Germany. Official testing, or an aftermarket option?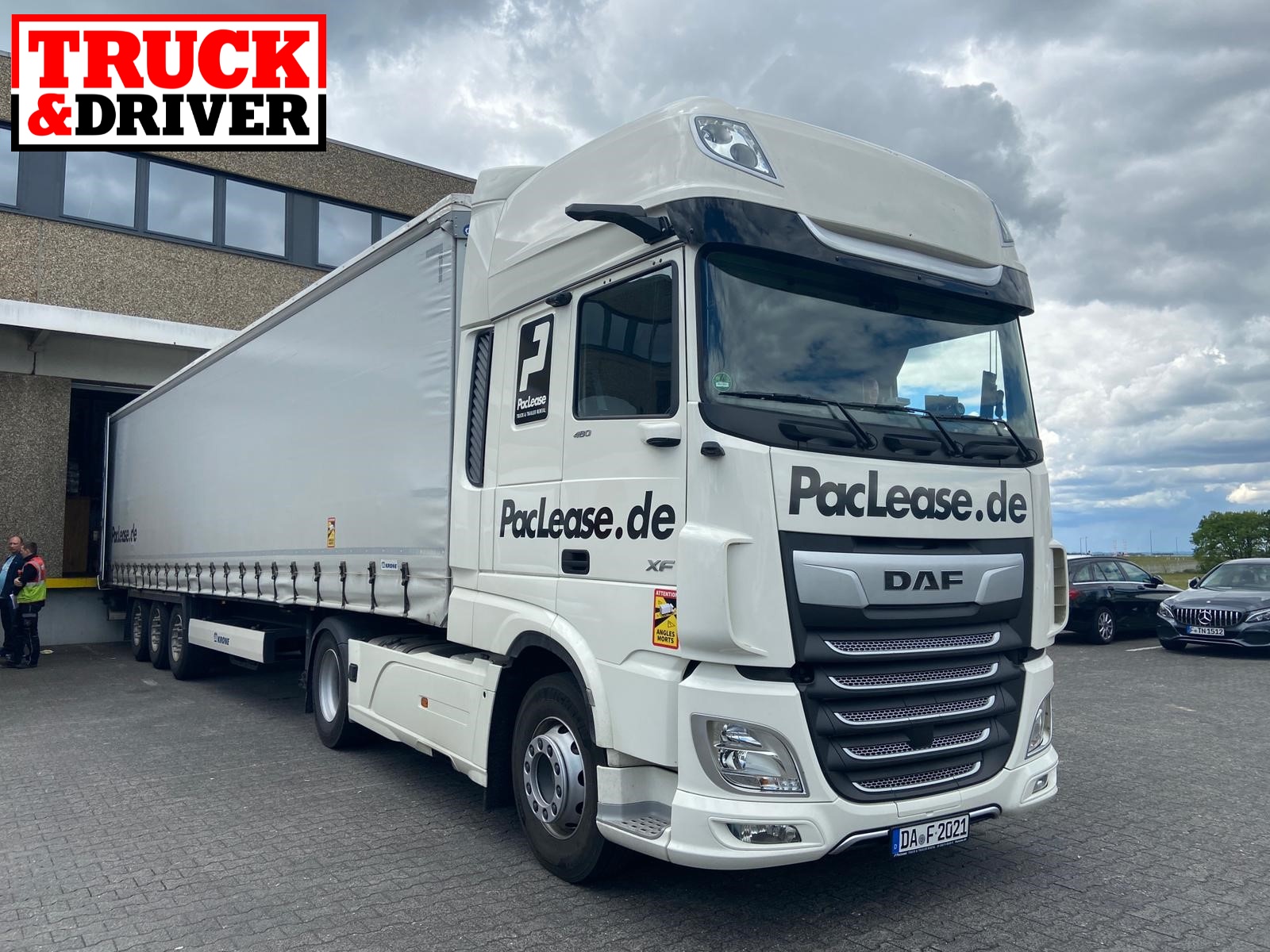 Team T&D and podcast contributor Mat Ireland is on the road in Germany just now, and he sent us in these pictures of a standard-looking DAF XF with cameras instead of mirrors.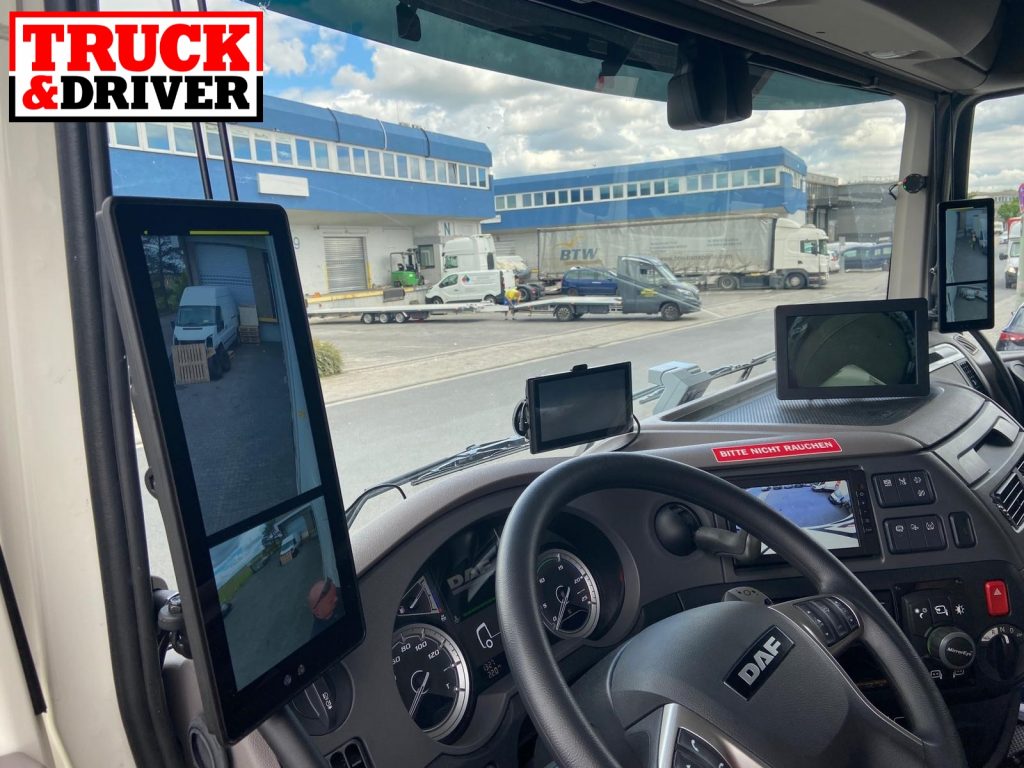 Mat writes: Killing some time in Frankfurt while waiting to load I decided to try and tick off a couple of geocaches, which gets me out and about. As I walked down the road where I had parked, I noticed a DAF drive past, which set my spidey senses going, it seemed to be missing its mirrors! Once the geocache was found and logged I decided I would try and track down the truck. Driving around a couple of roads I soon found it parked and waiting to load. Sadly the drivers English was as good as my German so we had a somewhat basic conversation. The Daf system has six cameras. I couldn't work out if this was an option to buy or if the truck was being used for testing. The truck was a rental with a personalised Daf plate."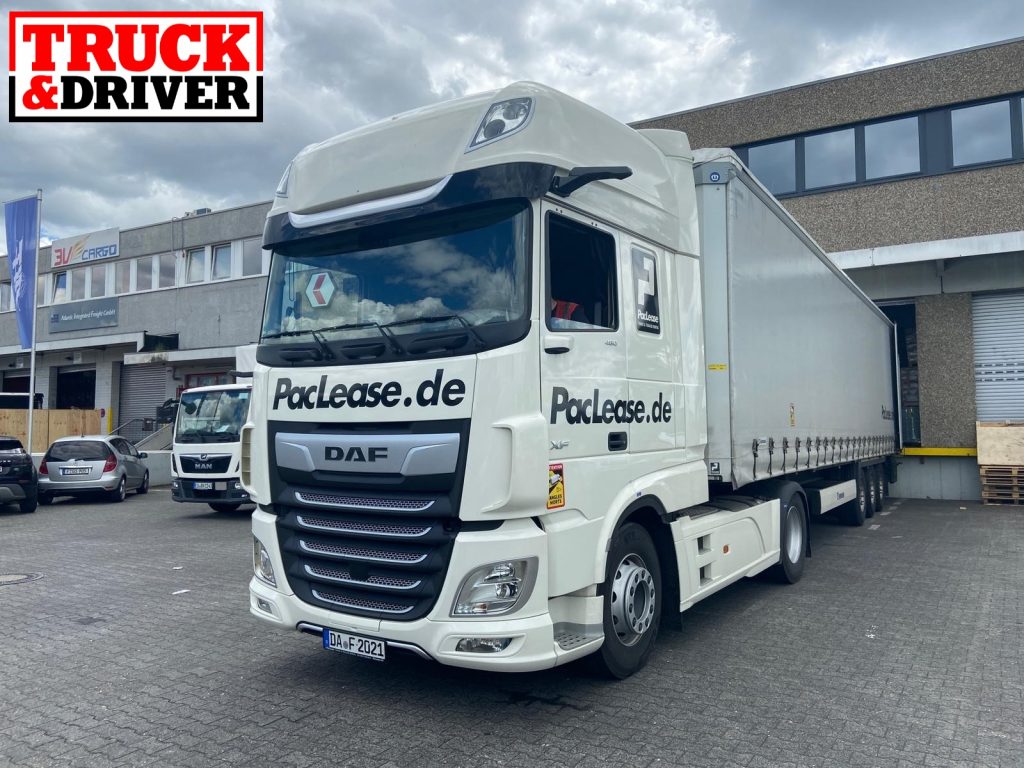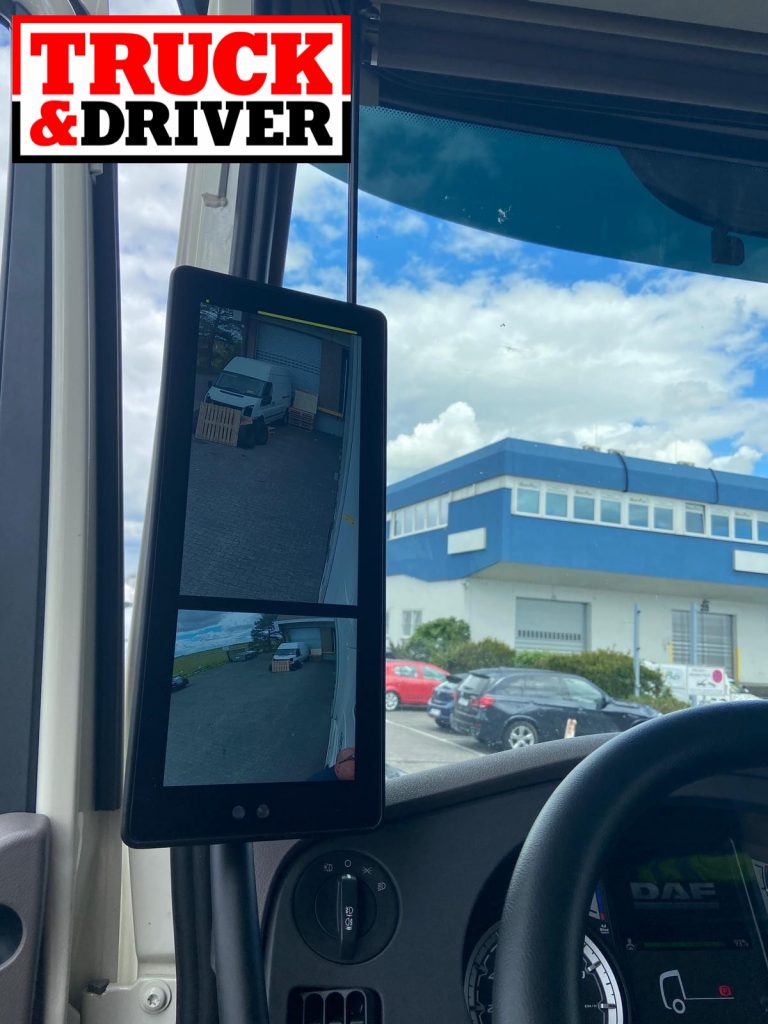 We hope you enjoyed this article! For more news, views and reviews on all aspects of the truck driver's life subscribe today.