Truck & Driver August issue out now: only fools and 730 horses!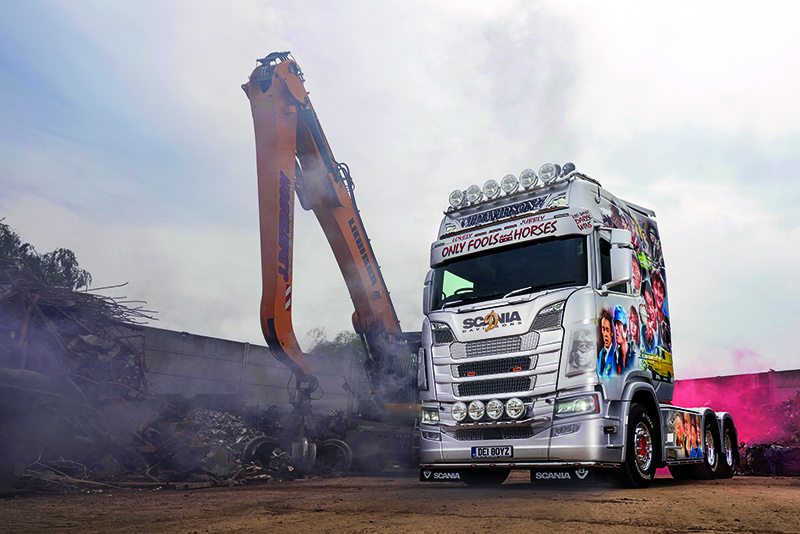 Lay back, enjoy the summer sunshine and crack open the August issue of Truck & Driver. It's a serious treat for your eyes! Once again we've put together another bumper 116 page issue – including our 16 page pull-out guide to Convoy in the Park – just the right read for whiling away those lazy summer days.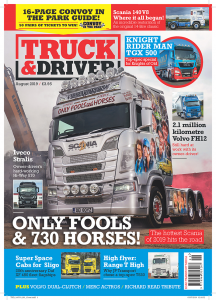 Our Editor's Choice cover star is lovely jubby, a Scania S730 6×2 twin-wheel tag with a Highline cab, courtesy of J Davison Scrap Metal Processors of Alrincham. Yes, the spec is cushti, and mange tout Rodney, it's adorned it just about everything Kelsa has to offer, but the pièce de résistance is the airbrush work from Tom the Painter, celebrating Britain's best loved sitcom Only Fools and Horses. You know it makes sense.
If this Scania isn't enough for you we've got some top-spec Volvo's, making a return to Briarwood Products for the first time in 25 years; Sligo Haulage putting some stunning yellow and black Dafs on its fleet as it celebrates 20 years of business in Ireland and 73 year old Willie Hay and his new Merc Actros 2553.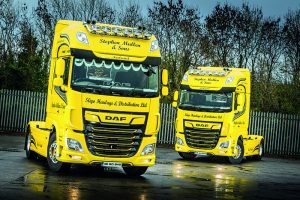 We've also got the 100th MAN to be acquired by legends of British haulage Knights of Old; Kenneth Ledwith's subtly customised Stralis 570 XP Hi-Way and how a Magnum and Premium enthusiast has taken to the Renault Range T High. Is that every manufacturer going? We think so!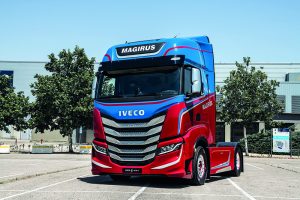 All of this plus editor Dougie Rankine gives his view on the new Iveco S-Way after a trip to Madrid where he got to drive an LNG-powered 460 and range-topping 13-litre 570hp diesel.
We hope you enjoyed this article! For more news, views and reviews on all aspects of the truck driver's life subscribe today.